Update: Ryan Adams Says New Album is Not Dio-Inspired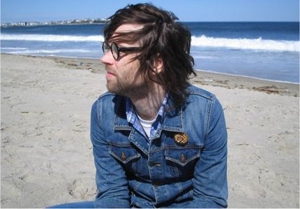 Update: Ryan Adams has posted a response to claims that his new album was inspired by the death of Ronnie James Dio on Facebook. He says the album is not a direct response to Dio's death and is merely a collection of songs he wrote after the memorial service. "I am very embarrassed by the reports that I am writing a 'Dio' inspired album," Adams wrote. "I never said that. I simply stated that I had written some tunes a few days after his memorial. He was a great man and I looked up to him but I would NEVER use his passing as a way to promote my own endeavors. This Facebook is not for press. It is between myself and you guys. I am sorry this happened and I apologize to DIO fans everywhere."
—
It seems Ryan Adams's next effort will be a little less Love Is Hell and a little more Heaven & Hell. Spinner reports that Adams has written and recorded 11 new solo tracks inspired by the passing of heavy metal demigod Ronnie James Dio (Black Sabbath, Rainbow, Heaven & Hell) last month. It's the first time Adams has recorded new material under his own name since breaking up with the Cardinals in 2009.
It makes sense that Adams would be driven to writing by the death of the man credited with inventing the "Devil Horns" metal salute. After all, dude's most recent album, Orion, was a sci-fi metal concept album recorded in 2006 and released in May.
Adams, who had previously explored his hard rock and metal sides with his alter-ego projects Werewolph and Sleazy Handshake, attended Dio's funeral in the Hollywood Hills a few weeks ago, and the songs "came out of nowhere."
"Day after Dio's funeral they just fell out," Adams wrote on his Facebook page. "Soft mellow acoustic jams—lots of New Orleans scenery and vibe from the trip."
Got news tips for Paste? Email news@pastemagazine.com.
Others Tagged With