Superman Does Dallas: The Man of Steel Gets Set to Music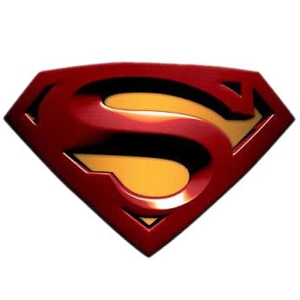 While the Spider-Man musical twiddles its thumbs in Broadway limbo, a Superman stage production is flying high in Texas. The Dallas Theater Center's artistic director, Kevin Moriarty, will premier his "revisal" (think revival with improvements) of 1966's It's a bird…It's a plane…It's Superman! this Friday night, reports the Dallas Observer.
Originally a hit with critics but a flop with theater-goers, It's Superman! was in need of some serious revamping when Moriarty got his hands on it. So, he went to work, reassembling original collaborators (music/lyrics writers Charles Strouse and Lee Adams, the duo responsible for the Tony winning music of Bye Bye Birdie) and bringing in new voices (writer of plays, comic books, and the HBO series Big Love, Roberto Aguirre-Sacasa) in the hopes of really making Superman sing. Together, they made over the musical, keeping what worked of the original production and adding some twists and turns of their own (for instance, an African American Lois Lane) to make it fresh.
Moriarty, a Superman fan since he was old enough to don the hero's costume under his school clothes, built this rather large-scale production entirely out of his not-for-profit Regional theater's budget, counting on Americans' current obsession with superheros and his own schmoozing skills to raise the necessary funds.
Add to these contributions press coverage from an army of webby comic book geeks, acting from Broadway regulars like Jenny Powers (Grease!), and creative energy from a production staff just as in love with The Last Son of Krypton as he is, and Moriarty is set to just maybe have himself a hit.
Got news tips for Paste? Email news@pastemagazine.com.