Download Big Boi's Retrospective Mixtape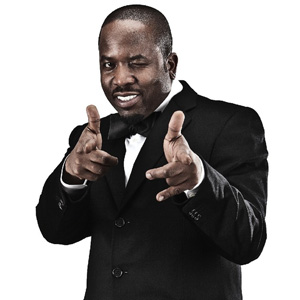 Rapper and bow-tie connoisseur Big Boi, a.k.a. Sir Lucious Left Foot, has a new album that drops today that a lot of people — including us at Paste — are very excited about.
But what of the Big Boi neophyte, the listener who has yet to be inducted into the sharp-dressed swag of one of our favorite ATLiens? Fear not, for the man himself has you covered.
Last week, in preparation of the release of the new album, Sir Lucious Left Foot: The Son of Chico Dusty, Big Boi released a retrospective mixtape with the help of DJ X-Rated and DJ Esco. The mix, titled Mix Tape for Dummies: Guide to Global Greatness, features new tracks like Lucious Left Foot single "Shutterbugg" alongside old OutKast favorites like "ATLiens" and "Player's Ball."
You can get it now on Big Boi's website and relive the glory days before checking out his new tracks. Or you can listen to the new album in its entirety on Big Boi's MySpace.
Tracklist:
1. Mix Tape for Dummies Intro
2. Player's Ball
3. Benz or Beamer
4. Dirty South
5. Royal Flush
6. ATLiens
7. Shutterbugg
8. Throw Ya Hands Up
9. Cruisin' in the ATL Skit
10. Hootie Hoo
11. Hood Figga
12. D-Boy Skit
13. So Hood
14. Kryptonite
15. B.O.B.
16. Ghetto Musick
17. The Way You Move
18. Henry Welch and Lil Rod Skit
19. Hold Up [ft. Chris Brown]
20. Record Store Skit
21. Love in Your Mouth
22. So Fresh, So Clean
23. 85
24. Elevators
25. And I Luv U
26. Tell C-Bone
27. She Got a Friend
28. Gangsta Shit
Got news tips for Paste? Email news@pastemagazine.com.
Others Tagged With