Conor Oberst Reunites Desaparecidos for Nebraska Concert for Equality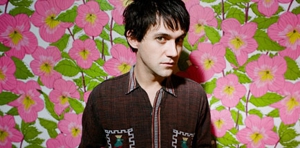 For good or for ill, Arizona's controversial anti-illegal immigration bill SB 1070 has gotten a lot of attention from musicians around the country—from the high-profile Chuck D and Rage Against The Machine to more modestly well-known/Paste cover stars like Conor Oberst and My Morning Jacket. Some artists are attempting to raise awareness by canceling tour dates within Arizona in boycott. In a recent letter to promoter Charlie Levy (in response to Levy's open letter in The Arizona Republic), Oberst mentioned a similar bill in small-town Nebraska, his home state.
"Just this past week, the little town of Fremont Nebraska passed a very similar, almost more radical, city ordinance. It was co-authored and championed by Kris Kobach of Kansas who helped write SB1070. I was outraged, saddened and embarrassed for their town and my state," Oberst writes. "Charlie, I promise you, if this Fremont law had been passed Statewide instead of in a rural town of 25,000 people, I would be the first to call for a boycott of my home state. This way of thinking and legislating is so dangerous, and such a threat to our basic ideals as Americans and Humans, that we cannot stand by and do nothing. We cannot play on as if nothing is wrong."
Following through on a hint included in the letter, Oberst and friends have organized a fund-raising benefit concert to take place in Omaha, Nebraska on July 31. Money raised will help the American Civil Liberties Union of Nebraska in their case to overturn the Fremont law.
Included in the line-up are Oberst's band Bright Eyes as well as Cursive, Lullaby for the Working Class and a reunited Desaparecidos, who will be performing their first live show since 2002. There will be two different showtimes: one during the day outdoors and one later that night at the Waiting Room in Omaha. Tickets for the daytime show are going for $20 with a $50 deluxe package (including passes to both shows) also available.
ACLU Nebraska is currently preparing a lawsuit against the town of Fremont, Nebraska, challenging the law that attempts to ban undocumented immigrants from renting, residing or being employed in the town.
Got news tips for Paste? Email news@pastemagazine.com.
Others Tagged With