London Filmmakers Talk Experimental Video Blog, Tell No One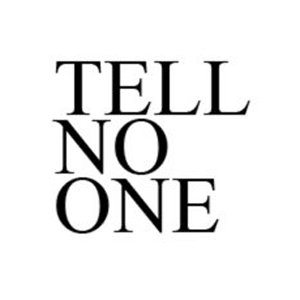 London-based filmmakers Luke White and Remi Weekes "tell no one" about their experimental video blog. "When you work in the creative industry or you're an artist, there's kind of a paranoia when you have a good idea," Weekes tells Paste. It's a hesitancy that lingers, he says, "until you make money or become famous from it so that someone doesn't come along and steal your idea."
Despite their best efforts to keep the project under the radar, their latest video, "Experiment No. 006: Seaweed," still got nearly 100,000 views on Vimeo. "I don't think we really expected it to kick off like this, at least not so quickly," White says. "We kind of thought we'd do a few more experiments before getting a lot of the attention."
The seven videos the University of the Arts London film school graduates have posted on the blog are intended to be a "video scrapbook" that "progressively [builds] up over time." Each 15-30-second clip utilizes innovative remapping and tracking techniques that the duo hopes will draw other filmmakers and artists to their work. "We're interested in narrative shorts and stories, but also music videos," White says. "But then I think alongside that we want to carry on making these experiments just because it's such a fun thing to do."
White says the idea for the Tell No One blog "stemmed from some conversations [he and Weekes] had about things [they] just wanted to try." They wanted to challenge themselves by creating unrealistic scenarios in their minds ("problems") that could potentially be resolved through film. "The fun starts when you've gotta just solve that problem," he says. "And it's amazing how you can solve that problem."
Before creating the blog, Weekes directed music videos for UK-based artists Shystie ("New Style") and Lavonz ("Happiness"). "My dream bands [to work with] would be…you know, M.I.A.? Um, she'd be amazing," he says. He says he would also enjoy collaborating with electropop foursome Metronomy and Lady Gaga, respectively.
While Weekes is drawn to lionized pop and rap artists, White's tastes are a little more psychedelic in nature. "I kind of like the Animal Collective side of things," he says. "Their music is sort of rhythmic as well. I think it's really visual."
The two filmmakers explore creative techniques by taking "technology that exists for a certain purpose" and "[using] it for a different reason." Prior to their latest video, which was made with a Canon EOS 5D, White and Weekes used Adobe After Effects and a MiniDV home video camera for all of their experimental clips. White's father, a photographer also based in London, allows the filmmakers to use his studio space during the nighttime when it isn't being rented out. "I think it's because he's realizing that soon we're going to be able to bring in some work as well," White says.
Weekes says he and White have already been contacted about collaborating on "music projects and maybe some fashion projects." They don't want to comment on their recent endeavors (surprise, surprise) since the details are still being negotiated, but Weekes says "the possibilities are quite exciting."
Watch White in the latest "Tell No One" post, "Experiment No. 006: Seaweed," below.
Seaweed from Tell No One on Vimeo.
Others Tagged With