Mark Zuckerberg to Make Guest Appearance on The Simpsons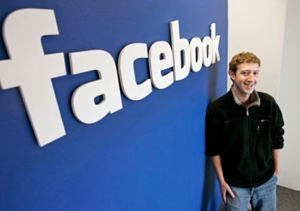 This fall, The Simpsons will join forces with another cultural entity often reviled and misunderstood by suburban parents.
Vulture reports that Facebook creator Mark Zuckerberg has signed on to guest appear on the show (as himself, natch) in the upcoming 22nd season.
The episode, which will likely air around the release of Facebook: The Movie The Social Network, is titled "Loan-A-Lisa" and centers on Lisa and Nelson teaming up on his bike company. Zuckerberg makes an appearance at an entrepreneurs convention to drop some knowledge on our young yellow friends and assure them that they, too, can drop out of school and make serious bank. And, as Vulture's Josef Adalian puts it: "The rest of the plot is a secret, but we're pretty sure Zuckerberg then steals their idea for the bike company and ends up making another billion dollars."
Other Special Guest Stars next season include Daniel Radcliffe, Alyson Hannigan, cast members of Glee and Flight of the Conchords and, announced earlier this week, Jon Hamm as an FBI agent. Ay caramba, indeed.
Got news tips for Paste? Email news@pastemagazine.com.
Others Tagged With