Movie Moments get DynaVox-ed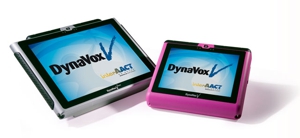 Video montage by Charlene Chae
On Monday, Selena Gomez appeared on Lopez Tonight. The only problem was, she had lost her voice earlier that day and was under doctor's orders not to speak. Did she cancel the interview? Heck no! She's got that Tween spirit.
Gomez opted instead to complete the interview via a DynaVox, which is a speaking machine for people who have lost their powers of speech. It was awesome… mostly because the DynaVox isn't concerned with things like inflection or modulation. In short, it made Selena sound like a creepy robot.
And what do you do when you find a machine that makes people sound like creepy robots? Why, use it on your favorite movie lines, of course! And then make a video montage of them.
Check out our favorite movie moments, DynaVox-ed:
Others Tagged With