Paul Rudd, Adam Scott, Zooey Deschanel to Star in My Idiot Brother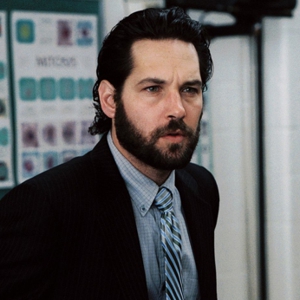 Movies about food can be pretty great. Case in point: Babette's Feast, Willy Wonka & the Chocolate Factory, Fried Green Tomatoes…the list goes on. Recently, some eye-opening documentaries about the origins of the food we eat and how it's manufactured have also surfaced (the most noteworthy being Robert Kenner's Food, Inc.).
Yet another installment in the food-film genre is currently being filmed in Long Island. Jesse Peretz, the director of the 2004 Superchunk documentary, Superchunk: Crowding Up Your Visual Field, is directing the star-studded comedy, My Idiot Brother, a movie about the life of an organic farmer played by Paul Rudd. According to Vulture, Rudd was cast alongside former Party Down star Adam Scott as well as Zooey Deschanel, Emily Mortimer, Elizabeth Banks and Rashida Jones, who play high maintenance New York City girls who are also Rudd's sisters.
In order to take on their roles, Rudd and Scott have had to put on some facial hair that neither actor seems to be too fond of. "I have five weeks and then I get to shave," Rudd tells Vulture. "But the worst part is not the beard. It's the neck. I can't even clean it up. I'm playing an organic farmer, so I'm just kind of growing the thing and not, like, shaping it in any way or shaving my neck, which I normally do if I grow a beard. I've grown a beard in the past, but always in winter, when it actually helps to have your face really, really hot."
Scott already knows what he's going to do at the end of the five-week filming session. "As soon as I can, I plan to just douse my face in Nair and take it all off," he says. "Icy Nair. It'll come off in one fell swoop, and my skin will be tingling with coolness and smooth as a baby's leg."
Rudd is also set to co-star in a Will Ferrell-produced comedy with Zach Galifianakis and Demetri Martin called Will. Written by Martin, the film is "about a world where every human's destiny is written by an angel."
Got news tips for Paste? Email news@pastemagazine.com.
Others Tagged With