Trent Reznor to Score David Fincher's Facebook Movie, The Social Network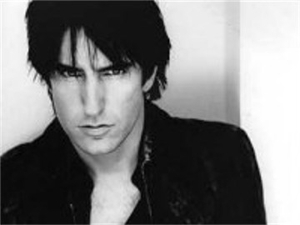 Trent Reznor became a fan of David Fincher.
Trent Reznor is now scoring David Fincher's The Social Network.
Paste likes this.
In a statement posted yesterday on the Nine Inch Nails news feed, industrial rocker Reznor announced he and longtime collaborator Atticus Ross would be scoring The Social Network, the Fincher-directed, Aaron Sorkin-produced Facebook genesis story, which hits theaters Oct. 1.
Reznor, a longtime David Fincher fan who was rumored to be part of the proposed Fight Club musical back in 2008, said he abandoned his proposed hiatus after reading Fincher's script: "When I actually read the script and realized what he was up to, I said goodbye to that free time I had planned. Atticus Ross and I have been on a creative roll so I asked him if he wanted to work on this with me and we signed on. Months later, I'm happy to tell you we're nearing the completion of this and I couldn't be happier with how it's turned out. The level of excellence that David operates on is inspiring and the entire process has been challenging and truly enjoyable."
Reznor said the soundtrack will be available a few weeks before the film's release. No word yet on whether or not he'll be scoring the rumored Mafia Wars adaptation as well.
Got news tips for Paste? Email news@pastemagazine.com.
Others Tagged With