Best of What's Next: Eli "Paperboy" Reed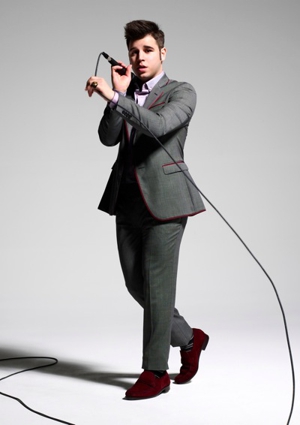 Hometown: Boston
Album: Come and Get It
For Fans Of: Sam Cooke, Otis Redding, Marvin Gaye
About 15 seconds into the title track of Eli "Paperboy" Reed's Capitol Records debut, Come and Get It (out this month)—right when the brass kicks in and he lets out a hair-raising "Whoo!"—it becomes clear that the 26-year-old singer has more soul than he knows what to do with.
Reed passed his high-school days in Boston playing harmonica, guitar and saxophone with his school band and holing up with buddies to listen to records. (Around the same time, he also started wearing his grandfather's old newsboy cap, which earned him an enduring nickname.) "We didn't go to class," Reed remembers. "We just sat in the music room and listened to music and talked about what was good and bad. I'm sure everyone thought we were assholes."
Nothing changed when he enrolled at the University of Chicago—where running a radio show, playing at a local church and scouring record stores all took priority over classes. "I was sort of always figuring I was going to do something else while I was actively pursuing music," Reed says. He left after a year.
About five years ago, Reed finally made music his primary focus and formed his current band, The True Loves. His musical and lyrical experiments allowed him to find his unique voice, one that reflects his profound respect for Motown's greats. It's classic soul for a new generation; teenagers at his shows have asked what kind of music he plays because they've never heard anything like it.
Others Tagged With