Criterion Announces November Inductees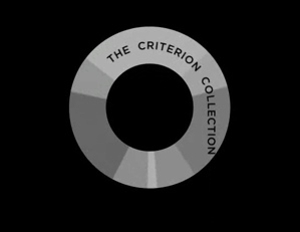 Criterion Collection once again aids in satisfying our cultural appetite by plucking out worthy titles of our viewing pleasure with inclusion of The Night of the Hunter, Modern Times and Antichrist.
Cinephiles worldwide should be familiar with the Criterion Collection distributing company and the members' immaculate taste when it comes to selecting new and old films for inclusion. November claims three new members of the exclusive film catalog.
The Night of the Hunter is a 1955 film-noir thriller directed by Charles Laughton. Hunter follows the Hunter family after the father, Ben Hunter's (Peter Graves), execution when Ben's former cell-mate Harry Powell (Robert Mitchum) seduces and marries his widow (Shelley Winters). Powell goes on to terrorize the Hunter children into divulging the location of their father's hidden treasure.
Charlie Chaplin wrote, directed and starred in Modern Times. The 1936 rom-dramedy shows Chaplin turning against modern technology in his last silent film (which is littered with sound effects). His aggressive dodging of all modernity calls for many a narrow escape. One such Houdini Chaplin pulls includes a jail break after being mistaken as a Communist while waving a (presumably, since the film is black and white) red flag.
Last year's goose-bump-percolating Antichrist also hops onto Criterion's roster. Writter and director Lars von Trier (The Element of Crime, Pink Prison) takes viewers on a warped and terrifying psychological journey through a husband (Willem Dafoe) and wife (Charlotte Gainsbourg) "treating" her depression by way of a remote cabin getaway. Needless to say, things start to get weird when nature turns against the couple. The film claimed 17 awards, including Gainsbourg snagging 2009 Cannes Film Festival Best Actress.
Got news tips for Paste? Email news@pastemagazine.com.
Others Tagged With