Ears We Trust: Tucker Martine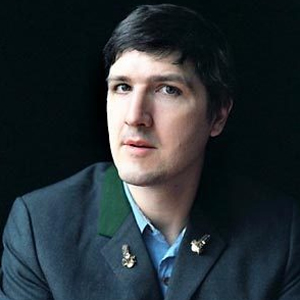 Portland, Ore.-based producer Tucker Martine has helmed albums by the likes of The Decemberists, Laura Veirs, Thao with the Get Down Stay Down and Bill Frisell. He just wrapped a record with Tift Merritt, and he makes his own music as Mount Analog. Here's what he's listening to and loving.
George Jones
Cup of Loneliness: The Classic Mercury Years
For my money, easily one of the great voices of all time, whether he's singing a heartbreaker or "If I don't love you, grits ain't groceries." I love the way the sound cuts through and breaks up all at once.
Jim O'Rourke
Bad Timing
He lulls you with his steel-string finger picking and then ambushes you with a wall of horns, electric sounds and steel.
Alice Coltrane
Journey in Satchidananda
Perhaps the first jazz record I ever "got." It sounds more sublime every time I hear it. Where does this music come from?
Tape
Rideau
This Swedish trio made my favorite record to wake up and fall asleep to. This music will improve your dreams.
Bill Callahan
Sometimes I Wish We Were an Eagle
At the top of his form, and wonderfully recorded. I hang on every word as each of these little sonic films unfold.
Others Tagged With