Hannibal Buress Confirms 30 Rock Rumor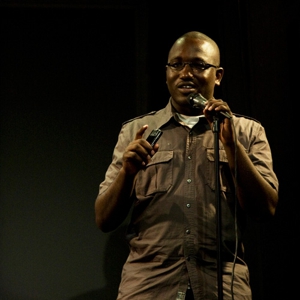 There was a rumor circulating the internet last week that comedian and Paste Best of What's Next artist Hannibal Buress had left his writing job at Saturday Night Live for a gig at 30 Rock. The story included no source and Buress gave no indication via his Twitter or Tumblr accounts, save one joke at the expense of Bill O'Reilly.
But following an e-mail exchange with Buress, Paste can now confirm that the story is true. "I started writing at 30 Rock on Monday," Buress says. "Tina Fey saw me perform at Gathering of the Juggalos and offered me the job. We closed the deal over a 2-liter of Pineapple Faygo."
Pushed for clarification, Buress elaborated, "[The Juggalo thing] is fake. I really do work there, though." He's also since added the title to his Twitter bio.
All in all, it's pretty swell news for a great show that could use some fresh ideas following last night's spanking at the Emmy Awards. Couple Buress' absurdist writing chops with the fact that Alec Baldwin will be hanging around for a while, and it sounds like we'll have to revise our Best Moments of 30 Rock list following the show's next season. Season Five of 30 Rock premieres Sept. 23 on NBC.
Got news tips for Paste? Email news@pastemagazine.com.
Others Tagged With