The Killerest Cowabungas Ever Uttered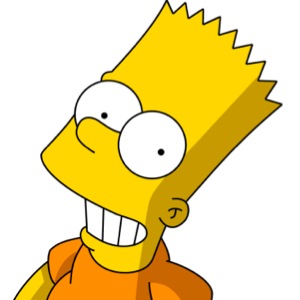 On Monday, the world lost Edward Kean, songwriter for RCA Victor Records and Golden Books, and chief writer of popular children's television show Howdy Doody. Moreover, Kean invented the word "kowabunga," which would ultimately evolve into "cowabunga" and get invoked by some of the biggest pop-culture icons of all time.
It all started with Howdy Doody's Chief Thunderthud:
Listen to the first utterance of "kowabunga." (Please note: this excerpt is and edited version of this video.)
But surely no one knew that what started as a nonsense word uttered by a mildly racist Native-American caricature would spread as far as it did, landing in the vernacular of pizza-loving, crime-fighting mutant turtles and spiky-haired, young skateboarder punks. Below are just a few of our favorite cowabungas:
Cowabunga Bay Water Park
It's exactly what it sounds like: a totally gnarly water park. In Draper, Utah, no less! The park features a psychedelic lazy river-type attraction with a "groovy '67 VW bug" perched in the flow. Check out some splash action below:
Cowabunga! Records
The Genoa, Ill.-based label started churning out mostly punk and hardcore records in 2006. Cowabunga's roster includes such visceral acts as Thee Cannibals, Hummingbird of Death and Critical Picnic. Visit CowabungaRecords.com for more information.
Cowabunga Babes
The lo-fi, twee group from Austin, Texas creates adorable pop music. Watch them be cute with tambourines in a moon-bounce in this video for the song "Hot Babez."
COWABUNGA BABES – HOT BABEZ from cassandra hamilton on Vimeo.
Teenage Mutant Ninja Turtles
This crew of underground martial arts experts should probably be credited with the resurgent popularity of "cowabunga" with the 1987 kick-off of their television series. Perhaps the word simply needed the turtle power twist to truly ingratiate itself into America's permanent vocabulary as a synonym for "awesome."
Michele Ivey's Vlog, Cowabunga Corner
Ivey, or TurtleGirlIvey as she's known on YouTube, decided to create a web-based show in which she investigates TMNT, amongst other topics. She appeared on VH1's Totally Obsessed regarding her affections for the little green men, so you know she knows a thing or two about "cowabunga." Also, see Cowabunga Community. Below is her first episode shot in February 2010:
Surfer slang
Surfers use this expression as a greeting (or farewell, kind of like "aloha") and to signal extreme excitement. See also: the Cowabunga: Surf Box collection of various odes to wave-riding.
Bart Simpson
The slingshot-toting troublemaker didn't just blurt cowabunga before nailing a sick skateboard trick; his usage transcended into an oft-appropriate term.
Snoopy from Peanuts
Everyone's favorite doom-'n'-gloom guy's dog favored the catch-phrase, at least when it meant making a buck for his creators.
Cookie Monster from Sesame Street
This blue sugar fiend doesn't need much of an introduction. Watch his rendition below.
And then there is Kean's explanation, which is worth a look:
Others Tagged With