Watch Clips From Arcade Fire's Madison Square Garden Show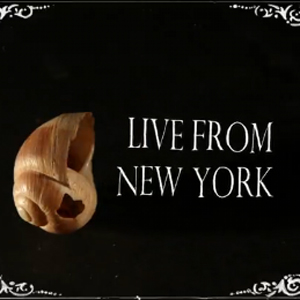 Update: The Arcade Fire VEVO channel replaced some clips and uploaded even more — we've changed our videos below to reflect this. A few of our favorites are embedded here; you can check out some more over at Youtube.
Last night at 10 p.m. EST, many a music nerd took to the internet to live vicariously through technology since the Arcade Fire—which has steamrolled music headlines lately with the release of its third big album, The Suburbs—has only a few sparse U.S. tour dates that are a bit on the pricey side for the tough economy. For folks aching to see their on-stage antics and incredible energy, the band teamed up with American Express and Youtube to present a live webcast of their second of two shows at New York's venerated Madison Square Garden.
The webcast was directed by none other than the iconic Terry Gilliam, who had no idea "what this fucking thing [was]," but still managed to do a fantastic job piecing together a show that was awe-inspiring even for folks hundreds or thousands of miles away, in front of their computers.
For those that were unable to see the webcast, Arcade Fire's channel now has a few clips from the show that we've gathered below. It was, as Win Butler said during the encore performance of "Sprawl II" that had to be restarted a minute in due to a faulty drum machine, "live fucking music."
"Ready to Start":
"Wake Up":
"Power Out/Rebellion"::
And a bonus pre-show clip:
Got news tips for Paste? Email news@pastemagazine.com.
Others Tagged With