Alamo Drafthouse Opens Drafthouse Films & Expands Venue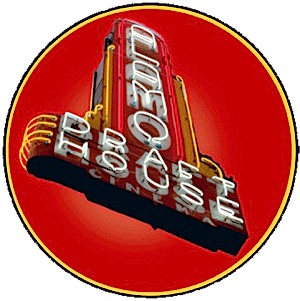 It'd be hard to doubt a Tim League decision when it comes to movies. The co-founder (with wife Karrie) and CEO of Austin, Texas' legendary Alamo Drafthouse—one of the best moviehouses in the country—announced this week that his entertainment empire is expanding into the world of film distribution with the debut of Drafthouse Films. Paste spoke with League about the endeavor and the company's first film Four Lions, a black comedy that could garner a bit of attention being that it follows the exploits of bumbling Islamic Jihadists determined to pull off a major terrorist attack.
Paste: Since independent studios have had a tough go of it the past few years, and distributors are struggling to make a buck, why get into the business of film distribution?
Tim League: (laughing) That is the question, isn't it? I think it's still a good business. I think for a while the pricing and structure got a little out of hand. You can still lose a lot of money. But I think with the right movies, if you're smart about the deals you go into you can still make money in distribution. There are plenty of people that are doing a good job, and are interested in running an effective business. I think that's our strategy. We're not going to go hog wild and get emotional in our decision making, and spend too much on movies. But I think it's an interesting evolution for the Alamo Drafthouse. It makes sense for us right now. I'm still bullish on movie exhibition.
Paste: Do you have a plan on a certain number of movies per year?
League: No, because I think that would be one of the problems. I think we're only going to get films that we're passionate about and that we feel are a good financial deal. If we start setting quotas it's a slippery slope to justify decisions that may or may not be the right decision. We're not going to set any quotas. We're only going to do it when we feel right about the project.
Paste: The film that you chose first, is Four Lions, which did well at festivals like Sundance, and has done well in England where the filmmaker Chris Morris is from.
League: Yes, in the U.K. he's pretty famous. He's been doing comedy on television for close to 20 years. He's very well known there.
Paste: Seeing what happened with Comedy Central when they censored parts of "South Park" and how media around the world would sometimes receive condemnation and even death threats when they would satirize Islamic terrorists, did you have any concerns about choosing a film, even a comedy, with that subject matter?
League: Well, I don't really have those concerns. One, it was proven out in the U.K. It was really successful. And it plays really well with Muslim and Christian and everywhere-in-between audiences. It's been thoroughly researched. It's certainly not taking any potshots at the ideology. The basic stance is that some of the folks that may be drawn to Jihad terrorism may not be the brightest pennies in the world because they're signing up to kill themselves. A lot of the situations and the humor that is derived out of that is based on real scenarios and real news reports. But I think the film is careful not to be inflammatory. Not to be the equivalent of a Quran book burning.
Paste: What do you expect in the way of distribution of this film? When and where?
League: We haven't nailed down the release date but we're hoping to do fall. It's timely right now. News reports are popping up everywhere with the mosque in New York and this "goombah" in Florida. The subject is topical. Hopefully around election time, around the end of October, early November. We're going to open up New York, L.A., Austin, and then we're going to expand a week after, probably ten markets and we'll see where we go from there.
Others Tagged With