Best of What's Next: Freddie Gibbs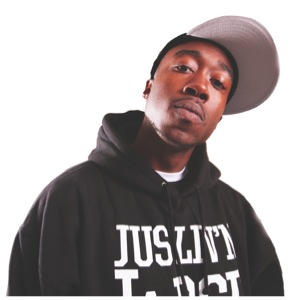 The state of Indiana has long been thought of as America's heartland, a place of rolling cornfields, family values and general agreeability. But when you're driving down the Borman Expressway, a dire stretch of Northwest Indianan highway just outside Chicago, that reputation seems ludicrous. And if the nearby cities—Merrillville, Hammond, Munster—seem bleak, then Gary is oppressively so.
Even in the greater Midwest, where so many local economies have been decimated by the collapse of the manufacturing industry, few towns look as blighted as this one. Twenty-five miles from Chicago, it's the state's fifth-largest city (and the birthplace of Michael Jackson), but its buildings are decrepit, its industrial units perpetually downsizing. In 2005, it was said to be the murder capital of the United States. Other cities—New Orleans, Detroit—have since seized that dubious honor, but when 28-year-old Los Angeles rapper Freddie Gibbs returned to his hometown late this July, he noted little progress.
"I can't say the violence has simmered down," he says. "A lot of my people are still gettin' shot."
Will Scrilla, the local MC that Gibbs holds in highest regard, has been incarcerated for over a decade. Countless other talented locals have let Gary's ghettos consume them, and Gibbs could've easily joined their ranks. Growing up, he pimped women and pushed drugs on 17th avenue. As a burgeoning MC, he felt slighted by the scene in the bigger, more vibrant Chicago, and struggled to get the attention of media outlets in the Windy City. "It was quite difficult for a Gary artist, especially for an independent artist," he says. Gibbs could have made it easier on himself by emulating socially conscious Chicago rappers like Kanye West, Lupe Fiasco and Rhymefest, but he stuck to what he knew: gangsta rap that depicts black-on-black violence in explicit detail, but yearns to see his people portrayed in a more positive light.
Gibbs landed a deal with Interscope Records in 2006, but life hardly got easier. After working on some songs with top-tier producers like Polow Da Don, the A&R guy responsible for signing him left the label. Gibbs was dropped, and returned to Gary and selling drugs. It wasn't until September 2009 that he carved out a place for himself on the national scene with his The Miseducation of Freddie Gibbs and Midwestgangstaboxframecadillacmuzik mixtapes. The tapes boasted austere, authoritative rhymes and a scalding nihilism exemplified on brutal cuts like "Murda on My Mind" and "No Regrets." But sobering tracks like "One Mo' Time" brim with heart: "I saw my favorite hustler turn into a customer / Killed me like a bullet to the jugular."
In July, Gibbs released his latest mixtape, Str8 Killa No Filla, via XXLMag.com. On standout track "Rock Bottom," he and Bun B (who also appears on the bluesy, stripped-down "Oil Money") grieve over deadbeat fathers who can't be trusted to "get some bread for rent, lights and cable." In the first verse, Gibbs raps, "Only thing I got left is a gun on my belt / If I can't feed myself, how am I gonna feed you?"
Gibbs reps his birthplace hard these days, but he also acknowledges that Gary, despite its rich history and haunting architectural beauty, has become a strange, miserable place. "There's nothin' for us," he says of the town, and yet it has informed so much of the artist he's become. What makes Gibbs special, other than his wizened delivery and writerly eye for detail, is his embodiment of so many contradictions: He's alternately confident and unnerved, angry but all the more resolute because of it. He spent much of his youth being shortchanged, ignored, relegated to the shadows in a city—and a world—where race and class mean everything. He managed to escape the streets of Gary, but in recent months, the city has swollen with pride over its native son—the one who got away.
"By all accounts, Gibbs is on the way to something big," wrote his hometown newspaper, the Gary Post-Tribune, in January. "… This time, he's made his own break."
Others Tagged With