Book Excerpt: A Scissor Sister Writes a Comic About CBGB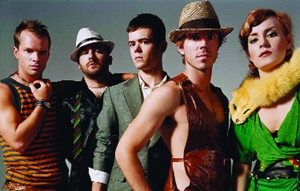 Even though legendary punk club CBGB shut its doors for good in 2006, but it lives on in myriad ways. One of the latest is a comic book courtesy of the Scissor Sisters.
Ana Matronic, one-half of the pop duo, penned CBGB: The Comic Book #2 recently. Check out the first few pages below (right-click and save for bigger images), and buy your copy here.
Others Tagged With