Best of What's Next: Keegan DeWitt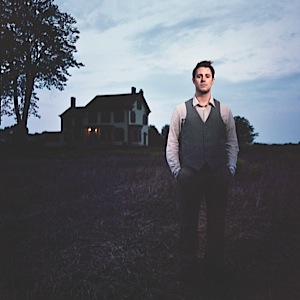 HOMETOWN: Nashville
ALBUM: Nothing Shows EP
FOR FANS OF: Jason Isbell, Roman Candle, Bon Iver
Keegan DeWitt studied film in college, but perhaps he should have been an English major. Though he first made his name by composing movie scores, and then as a member of rootsy rock-group Roman Candle, his first two solo albums are rife with literary references and inspiration. His most recent EP, Nothing Shows, released in July, was influenced by the poetry of Philip Larkin and boasts folksy, upbeat tracks with a cinematic edge.
WHAT'S NEXT: DeWitt hopes to head to Europe again to gather some literary inspiration for his next EP, to be released sometime this winter. "I've been digging through all this different stuff and I have to figure out what the next piece is," he says. "I think it has to start from removing myself and going someplace, again."
Download 'Say La La' by Keegan DeWitt.
Others Tagged With