Catching Up With... Edward Burns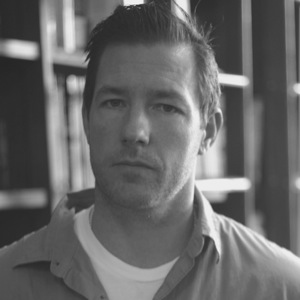 A giant of indie cinema returns to form today as Edward Burns releases Nice Guy Johnny, one of our favorite films at Tribeca and our favorite Burns film since Sidewalks of New York. Eschewing the traditional route of theatrical distribution, Burns has chosen to take this one directly to consumers through a multi-platform blitzkrieg that bypasses the multiplex altogether. Mr. Brothers McMullen spoke with Paste about the film and the distribution model. The full interview will appear on the new Paste Indie Minded Film Podcast next week.
Paste: I'm excited to hear about this new distribution model.
Edward Burns: We're excited about it as well. It seems to be that consumers have grown very impatient. You hear about a movie or an album and you want to be able to access it then and there. We're trying something brand new where on October 26th we'll go out across every digital platform, with iTunes being the primary one but also things like Xbox and Playstation. And then the other really big thing that we're excited about is the On Demand channels. Cable providers are starting to realize that On Demand can be a destination for indie film lovers as opposed to a second thought.
Comcast, specifically, has started the Indie Film Club, which is really almost like stepping into an arthouse theater and getting not only lots of options, but also free content like trailers, interviews, that sort of thing. I've gotten involved with them to be a guest curator for November. I give my picks of some of the indie movies of the early '90s that really inspired me to be a filmmaker, and talk about those, and then Comcast also has picked some of my movies to show. Then we also decided to collapse the DVD window, so rather than waiting nine months for that to come out, it will be available on October 26 as well.
Paste:This film is a real return to that early style for you.
Burns: Yeah, the approach to the production was directly inspired by how I made Brothers McMullen 15 years ago. This movie is about a kid and his dreams, and he's being asked to give up what he really wants to do and just get a real job. That's exactly what I faced as I was making McMullen and later trying to sell it. So my filmmaking partner Aaron Lubin said, "Rather than go hat in hand to try to get a couple of movie stars and then go try to get a couple million from investors, let's just do it McMullen style! You didn't know how to make movies then, you had no money, and somehow you put a film together that did $10 million at the box office." So we set these parameters for ourselves. We shot Nice Guy Johnny in twelve days for $25,000 with a three man crew, the actors wore their own clothes and did their own makeup, and every location we had to ask favors and beg and get for free. And I had forgotten how great it is to make a movie when there is nobody looking over your shoulder. So I'm now back in love with telling smaller stories, and I no longer feel like I have to chase that other thing.
Paste:How much did your approach to casting affect the film?
Burns: Well, given that we were making it for $25,000, we weren't going to cast any names. So we decided to go out and find those great kids in New York that keep knocking on those doors but not getting the part because they're not a name yet. And maybe we can break them. So you have these kids that can't believe they got the lead in a feature film. And they show up on set with such excitement, but also with a different level of determination. This is their shot, and they are going to fight for every little thing they believe in. They made me a better actor for being in scenes with them, and they re-energized me as a filmmaker.
Others Tagged With