CMJ 2010 Preview: Robert Lester Folsom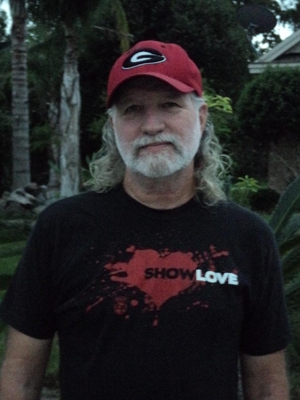 Authentic, vintage soul-soaks
Robert Lester Folsom of Jacksonville, Fla. did the whole rock star thing. He worked in a record store, played a few shows and even recorded a full-length called Music and Dreams in a professional studio in Atlanta. But then he, like so many greats before him, retired his dreams when he had a family and secured a "real job" painting houses.
"[It was] something with more of a steady income," Folsom says. "I feel guilty to say that. But, you know, I like painting."
That was 26 years ago.
Folsom continued to implement his innocuous vocals and Neil Young-esque guitar work here and there in the Jacksonville area via just-for-fun cover bands and church groups. It wasn't until a guy in California found his stuff online and got him in touch with Mexican Summer that things changed.
The label re-released Music and Dreams, which originally pressed only 1,000 copies in 1978, on vinyl. The re-emergence of Folsom's honest ditties earned him attention from another fan of summery strums: Panda Bear. "I had to call my friend and ask him, 'Who is this Animal Collective?' He told me and was like, 'Panda Bear mentioned you?' I said, 'That's what I heard.'"
Folsom said the shout-out left him feeling super flattered and a little embarrassed. "I wish I could say I knew who they were before they mentioned me but I'd never heard of them 'til then," he says.
He also mentioned a potential collaboration between he and Noah Lennox in the near future. That is, if Lennox will visit Florida. Folsom doesn't have any plans to relocate from the south. "I don't think you have to [relocate] anymore," he says. "You just admit that you love what you love about it. I love the food down here. I love sweet tea. I'm used to the hot weather. I don't want to be where it's too cold."
Don't expect future recordings—be they collabs with contemporaries or not—to feel any more modern. He and his bandmates dig their established retro vibe. "We're a variety of ages," Folsom says. "But the younger ones love that kind of sound and they play into it. And us elders, that's all we can play. So it kind of works for us."
Catch Robert Lester Folsom Thursday, Oct. 21 at the Knitting Factory at 9:45 p.m.
Others Tagged With