Five People Who Would Better Host MTV's New Punk'd Than Justin Bieber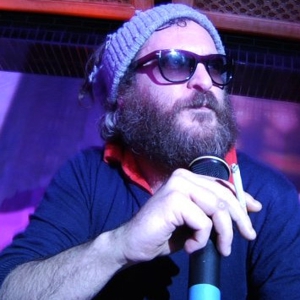 Not that we don't appreciate Justin Bieber in a weird way, but it's just that we think MTV could do a little better job selecting the host of the forthcoming, revived Punk'd. Although it would allow culture commentators to verb Bieber on the regular, we think the following folks would better head up the new Punk'd. After all, The Bieb's doing just fine with his day job, thank you very much.
B.J. Novak
Best known for his time on The Office, Novak has a grace with pratfalls and awkward humor. As a bonus, though, he has experience freaking out teenage celebrities. Refresh yourself with his past pranking on Punk'd with his classic Hilary Duff scare.
Justin Timberlake
Increasingly accepted as a legit actor, Timberlake's an old vet at impersonating previous host Ashton Kutcher.
Joaquin Phoenix
He recently punked tons of movie goers and some very smart critics with I'm Still Here, so we have full confidence in Phoenix—both to stay in character and to do whatever it takes to camouflage his well-known appearance.
Ashton Kutcher
No leading role in a romantic comedy can compare to the Kutch's greatness on this show, and he'll always be the one true host. Watch this former biochemical engineering student show off his smarts when Britney Spears attempts to make the punker the punkee.
Nathan Williams of Wavves
Two words, y'all: Trucker. Hat.
WAVVES @ SWEET TEA from Pete Ohs on Vimeo.
Others Tagged With