J. Tillman, Mirah, Morning Benders, More Contribute to Dylan Tribute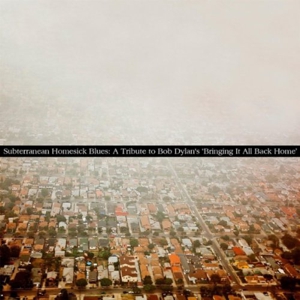 In an effort to expose young people to the music of Bob Dylan, Reimagine Music is offering Subterranean Homesick Blues: A Tribute to Bob Dylan's Bringing It All Back Home featuring modern, independent artists, according to the Associated Press.
Jim Sampas, who has done similar projects with Bruce Springsteen's Nebraska and the Beatles' Rubber Soul, produced the compilation.
Artists like Castanets, The Helio Sequence and Asobi Seksu interpret 1965's Bringing It All Back Home. The tribute also includes seven bonus tracks.
Tracklisting:
1. "Subterranean Homesick Blues" — Peter Moren
2. "She Belongs to Me" — Ane Brun
3. "Maggie's Farm" — Castanets
4. "Love Minus Zero" — Mirah
5. "Outlaw Blues" — The Morning Benders
6. "On the Road Again" — Julie Doiron
7. "Bob Dylan's 115th Dream" — Asobi Seksu
8. "Mr. Tambourine Man" — The Helio Sequence
9. "Gates of Eden" — DM Stith
10. "It's Alright, Ma (I'm Only Bleeding)" — Franz Nicolay
11. "It's All Over Now, Baby Blue" — Sholi
12. "If You've Gotta Go, Go Now" (Bonus Track) — J. Tillman
13. "Sitting on a Barbed Wire Fence" (Bonus Track) — Sea Wolf
14. "I'll Keep it With Mine" (Bonus Track) — Denison Witmer
15. "Mama, You've Been on My Mind" (Bonus Track) — Laura Veirs
16. "Farewell Angelina" (Bonus Track) — William Fitzsimmons
17. "California" (Bonus Track) — Will Dailey
18. "It's All Over Now, Baby Blue" (Bonus Track) [Electric Version] — Sholi
You can pick up a digital copy here.
Got news tips for Paste? Email news@pastemagazine.com.