7-Eleven to Launch "Slurpee Unity Tour"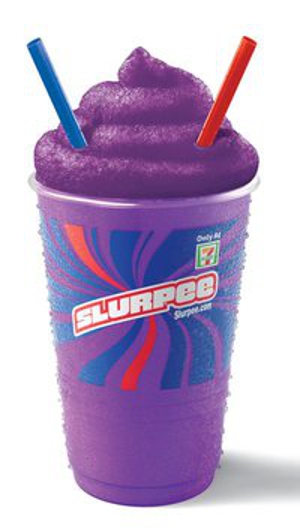 After President Obama made a joke about Republicans sipping on Slurpees in a campaign speech prior to the mid-term elections, rumors began to swirl that he and new Speaker of the House John Boehner would hold a "Slurpee Summit" to meet and discuss policy (and how best to fight off brainfreeze). Now it looks like 7-Eleven won't let the free publicity pass them by. Last week they kicked off the Slurpee Unity Tour 2010 in Dallas.
The tour aims to bring people together with the help of every 12-year-old kid's favorite slushie drink from a gas station with a number in its name. "This is a great opportunity for the Slurpee brand, but I think this is a more important opportunity to make a broader statement, which is this is just about having a good time and bringing people together," Laura Gordon, brand director for Slurpee, said in a statement.
The Slurpee Unity tour will feature a trailer handing out "a free Slurpee, a smile, a hug and a firm handshake" to whomever wants one, according to their website. They'll be serving up red, white and blue Slurpees, as well as a "Purple for The People" flavor. Our problems are over!
Got news tips for Paste? Email news@pastemagazine.com.