Catching up with... Richmond Riedel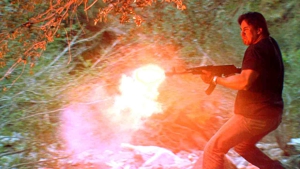 Richmond Riedel has worked the editing bay with directorial greats like Michael Mann, Peter Berg, and many others. He's also a prolific screenwriter, having had quite a few scripts optioned and purchased over the years. One of those scripts eventually became Charades (1998), starring Erica Eleniak and Karen Black. This year Riedel finally took the leap into becoming a feature film director himself, and after a great festival run his film Target Practice hits DVD this week. Riedel took some time to talk to Paste about Friday Night Lights (the film and the TV show), editing with Berg and Mann, and why casting Target Practice with lesser-known actors was the right choice.
Hear excerpts from the interview here and here.
You can order the Target Practice DVD here.
Others Tagged With