Cee Lo Green: The Lady Killer
[Elektra]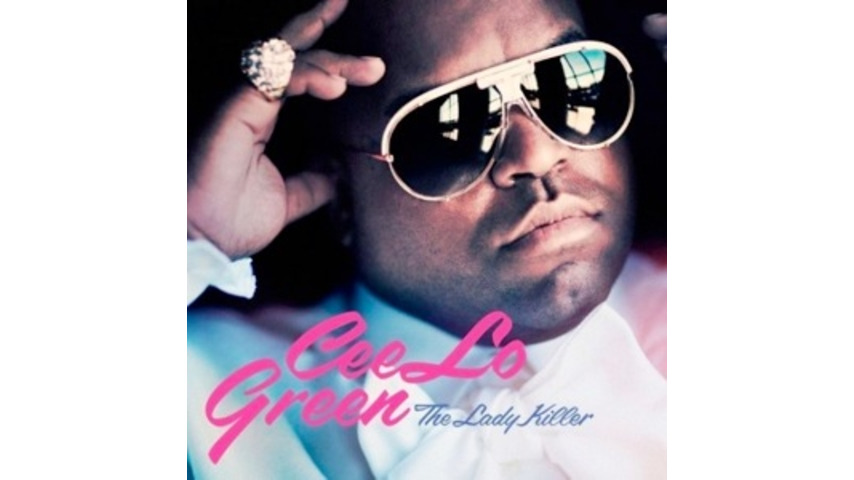 Off-kilter old-school
"Well, hello there/ My name is not important." Offbeat soulster Cee Lo Green kicks off his third solo album with that obvious misnomer, narrating the words over hotel-lounge piano and an explosion of faux-James Bond strings. As a solo artist, songwriter, former Goodie Mob rapper, and frontman of chart-topping duo Gnarls Barkley, Green has actually made one hell of a name for himself. He's responsible, at least in part, for some of the most memorable pop songs in recent radio memory, particularly the ubiquitous Gnarls Barkley smash "Crazy," which is arguably the best pop song of the decade.
With "Fuck You," he's managed to craft a stellar runner-up. Lyrically, it's simultaneously foul-mouthed and sweetly naive—one minute, he's apologizing to his old crush for being broke; the next, he's casually assaulting her with a cluster of f-bombs, his smooth falsetto and whiney croon stroking soulful pleasure zones untapped since Marvin Gaye's prime. Despite Green's trademark quirkiness, he's never sounded so old-school, reveling in Motown nuance, big Hammond organ trills, and crackling drums. No longer hiding behind the kooky musical frameworks of Gnarls Barkley (or hiding in the shadow of collaborator/producer Danger Mouse), Green progresses as an artist by looking back.
Of course, he hasn't completely dialed down the weirdness. On the Chad Hugo-produced film-noir joint "Bodies," the swirling sounds are disorienting, a blaring snare march and muted trumpet circling around Green's dramatic belting. When he wails, "They found a body in my bed!" in the song's mysterious chorus, it's unclear whether he's referring to a dozing lover or a corpse.
And who knew Band of Horses penned a show tune with "No One's Gonna Love You"? Cee Lo Green did. The original became a slow dance staple for indie-rock proms, working blissful magic with emotional contrast, the music's reserved glow heightened by Ben Bridwell's widescreen love lyrics. Instead of simply paying tribute to a beloved track, Green flexes his maximalist muscles, replacing the original's spaced-out guitars with a surging orchestral sweep, taking liberties with the melodic pacing and phrasing. Green's is the IMAX version, excavating the song's bruised, beating heart with the flair of a true showman.
Fuck cordiality. With The Lady Killer, Cee Lo Green is out for blood. Track after track, he triumphs.
Others Tagged With