Did Dick Clark Try to Hijack the Golden Globes?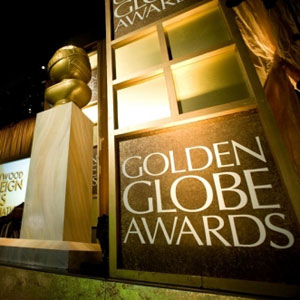 We'll be the first to admit that when we look at Dick Clark, we don't exactly see a ruthless, cut-throat businessman, which is why this story is odd to say the least. The Hollywood Foreign Press Association, the organization behind the Golden Globes, has sued Dick Clark Productions for breach of contract, claiming Clark tried to sign a six-year deal to continue producing the show on NBC without their consent.
Dick Clark Productions has produced the Globes on NBC for nearly 20 years. The HFPA is currently in its final year of a 10-year contract with the network, and they're accusing DCP of low-balling NBC on the alleged renewal. "DCP contends that any unilateral agreement with NBC — even one that involves licensing fees substantially below current market rates — permits DCP to remain as HFPA's licensee and to usurp HFPA's control over the production and broadcast rights for future Golden Globe Awards shows," the lawsuit claims. "DCP is wrong. Its agreement with NBC has no force or effect because DCP has no broadcast rights to grant."
DCP issued a statement in response to the suit that reads, "The Hollywood Foreign Press Association, knowing it has has no case in a court of law, is attempting to try this case in the court of public opinion. We are confident the case has no merit in either venue."
Got news tips for Paste? Email news@pastemagazine.com.
Others Tagged With