Illustrator Steve Thomas Invites You to Visit the World of Star Wars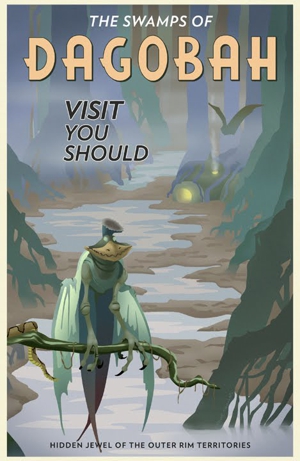 Back at the start of the 20th century, they had some pretty sweet travel posters. These days, they're called "vintage" or "art-deco," perhaps because they make us think of happier places and times. And thanks to illustrator Steve Thomas, now they also make us think of Star Wars.
According to Thomas, these babies, eight in total and all shown below, are two years in the making. They depict locations in Star Wars like Tatooine and Dagobah and also advertise things like Kessel Run Tours and a Rogue Squadron Airshow above Yavin 4. (Which, we're just saying, would be totally killer.)
Peruse the gallery of original prints, below, and be sure to check out Steve Thomas' blog post about them here.
Click an image to see it full size. To move to the next image, click on the image or use the right arrow key.
Got news tips for Paste? Email news@pastemagazine.com.
Others Tagged With