Catching Up With... Destroyer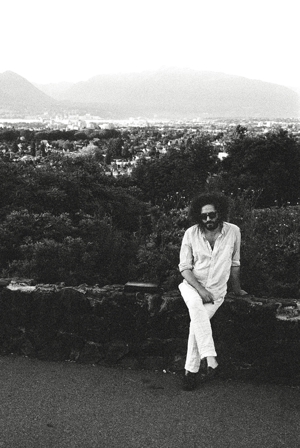 Dan Bejar's a bit of a mystery. He comes armed with an emotive voice you either love or hate that cloaks masterfully strung-together lyrics, sure, but none of us will probably ever know exactly what makes the brilliant songwriter tick.
Destroyer, Bejar's perhaps-best-known project that started with fervent home recordings about a decade back, takes on a new sound with upcoming full-length Kaputt. The January release embraces a dancier philosophy, marking what Bejar calls his first pop record. Bejar traded e-mails with Paste about this new direction, the empty promises of red wine, and the futility of creating art for oneself.
Paste: How is Kaputt different from your previous efforts?
Dan Bejar: In almost every single respect. An easier question would be, "How is Kaputt similar to any of your previous releases?" to which I could say that the album Your Blues did dabble in some of the similar technology and process of building something out of nothing. But our intentions were much different on Kaputt. Your Blues has baroque leanings warring with the idea of severe space. It also has a fairly strict "no rhythm section" rule—pretty much the exact opposite of Kaputt.
Also, Nicolas Bragg plays lead guitar, as he has been doing for the last nine years in Destroyer. [He] has a pretty distinct style that you could maybe pick out from other Destroyer albums.
Everything else is completely different, starting with the songs themselves—with two or three exceptions, they are structureless. The singing, the instrumentation and the arrangements. And what they mean and what they intend to mean. And how it is to be listened to.
Paste: What type of overall tone did you aim to achieve with the album?
Bejar: Distant, to the point of absence. But still beautiful. With a focus on movement. The tone of something that could take place in a social setting, and all the sadness that goes along with that… Melancholia. Not nostalgia, but the act of watching things disappear in real time. Is that nostalgia? Kaputt is the first pop record I have ever made. You could dance to some of it—maybe sway to the rest.
Paste: Where did you record?
Bejar: JCDC, a studio in Vancouver where I make all the Destroyer records. The people who's studio it is—John Collins and Dave Carswell—also played all over the record, as well as recording and mixing it. A lot of of Nic's guitar stuff he recorded at home, but everything else went down in the tracking room.
Paste: "Blue Eyes" features the repeated line "I write poetry for myself." Could the same be said about your music?
Bejar: Impossible. One would be a fool to say that about music. The same couldn't even be said of my poetry. Maybe my plays. Maybe my acting. And probably my paintings—but not making songs. Pop music is about erasing yourself and seeing what's left.
Paste: What sort of rituals do you have to get you in the zone for songwriting?
Bejar: I've never tried to write a song, so I've never tried to invent a ritual that would enable me to write a song. I'm seriously like a bird on a sill, muttering to himself and once in a while lightning strikes the sill over and over again. I used to think red wine created a zone, but I was wrong.
Paste: Will the Kaputt tour be your first time on the road with such a large orchestra? How did you arrange that?
Bejar: It's the first time Destroyer will have gone out with more than five people. I essentially just went out and asked everyone who played on the record if they wanted to go on tour and people kept saying yes, so the band became huge. Fortunately, we are not so much an orchestra or a rock band as a synth-based jazz band. So I'm hoping that the players can just go out there and rip and not worry too much about arranging things—just starting to figure this end of things out. For all I know we're fucked…
Paste: How did you determine "Bay of Pigs," the longest and most epic track of the album, as the capping point?
Bejar: Merge released it in a really limited edition in 2009. It disappeared quick, and I knew I wanted people to have access to that song in some way that wasn't just an MP3 floating around. And I always considered it part of the Kaputt scene; there's numbers on the album that predate it. I thought it would spur us on if there was a 2009 release date for even just one massive song because Kaputt was a very piece-meal project—aside from the very homestretch—and it was becoming difficult to figure out what was what, especially when all the bones of the songs were just us messing around on a computer every once in a while.
Getting "Bay of Pigs" under our belts helped us figure out some of the things we were trying to do with the album as a whole. It was also an equally confusing and destructive influence. I'm not sure I have writing like that in me anymore, so I thought sticking it at the end of the record would be a suitable kiss-off!
Paste: Have you already begun writing new material?
Bejar: Not songs.
Paste: Who is someone you aspire to collaborate with in the future?
Bejar: Scott August?
Paste: Which albums do you most look forward to dropping in 2011?
Bejar: Blackout Beach, Tim Hecker…same as always.
Paste: What can we expect next from Destroyer?
Bejar: Maybe some silence…
Kaputt drops Jan. 25 and is available to pre-order on CD or vinyl at Merge Records' online shop.
Others Tagged With