David Arquette Developing Celebrity Game Show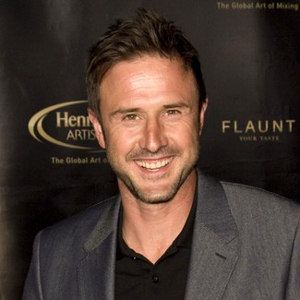 David Arquette is teaming up with Merv Griffin Entertainment to develop a new celebrity game show.
In addition to Arquette as host, Ranking the Stars will feature a panel of seven celebrities who are "forced to admit whether they think they'd be more or less prone to do something embarrassing — such as secretly informing the paparazzi on their whereabouts or making a sex tape — than the celeb sitting next to them," according to Variety. "This show is all about celebrities hanging out for a bit and taking their guard down," executive producer Roy Bank said. "David's whole persona is that. His honesty has bled through and it's come back to haunt him a few times. If there was every a celebrity with a brand that matches the show, it's this."
Bank also told Variety that he'd like to have each week's panel consist of celebrities who have some sort of personal tie to each other, such as being former castmates or part of the same family. "The more they know each other, the funnier it will be," he said.
The celebrities will compete for charity, while non-famous contestants will participate by guessing how the panelist will rank themselves on a particular question. Stars! Just like us!
Got news tips for Paste? Email news@pastemagazine.com.
Others Tagged With