The Paste Holiday Sampler: 13 Free Christmas MP3s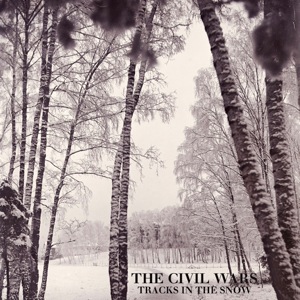 I love Christmas music. I grew up going to church twice a year—Christmas Eve and Easter—and enjoyed myself exactly 50% of the time. Singing old Christmas hymns and lighting candles during every verse of "Silent Night" was my kind of spiritual experience. On the way home, we'd drive around surrounding neighborhoods looking at the Christmas lights before going home and opening a single Christmas Eve present.
Now that I've got a family of my own, we sing around the kitchen table after nightly Advent readings throughout December. Lights cover most of our small front yard, and I even succumbed to my kids' desire for a tacky blow-up snowman. We've got Christmas spirit, yes we do…
But as much as I love the old hymns, I'm always happy to discover new holiday music, from the sacred to the more profane. So we've collected a baker's dozen of brand new holiday tunes to add to your December mix. (And while there aren't any wonderful Hanukkah songs here, check out this great video from Matisyahu). Stream them below or download a zip file with all 13 MP3s here (67 MB). And let us know what great holiday songs we're missing in the comments section below.
1. Super Desserts – "Children Go"
Columbus, Ohio's Super Desserts were featured as a Paste Best of What's Next back in October, and they're part of the A Very Ohio Christmas charity album from music blogs Donewaiting.com and Each Note Secure. All proceeds from the album benefit Gracehaven, a non-profit organization fighting child sex trafficking.
2. The Civil Wars – "Tracks in the Snow"
Another Best of What's Next band, The Civil Wars are a Southern duo, Joy Williams and John Paul White. "Tracks in the Snow" is part of a free digital Christmas EP with "O Come O Come Emmanuel" on the virtual flipside.
3. The Boy Least Likely To – "Christmas Isn't Christmas"
The English duo just released an 11-song album called Christmas Special and had this to say about it: "christmas makes me so happy. but it makes me so sad sometimes too. i think that's why i find it so magical. making a christmas album might seem like an odd thing to do, but for us it seems like the most perfect thing. some of my favourite songs are christmas songs. we've always been drawn to them and we've always written them, with the thought that someday we would have enough christmas songs to fill a whole album. and at last we have, so here it is. the boy least likely to christmas special. the christmas album we've always dreamed of making."
4. Summer Camp – "Christmas Wrapping"
Another British duo, Summer Camp will be releasing their debut LP in the first half of 2011. In the meantime, here they are covering The Waitresses' 1981 Christmas song.
5. Fauxbois – "Will You Be Mine?"
Fauxbois are from Boise, Idaho, so I'm guessing they're used to white Christmases.
6. Deer Tick – "Christmas All Summer Long"
When Deer Tick's John McCauley isn't forming a supergroup with members of Dawes and Delta Spirit, he's busy recording a Christmas EP called Holy Sh*t, It's Christmas!.
7. Two More Weeks – "Father Christmas"
The house band at Wind-Up Records is made up of the label's New York-based staff, including Max Gettinger and Sarah Fields on lead vocals.
8. Sleepy Rebels – "California Christmas"
Part of the New York-based band's Christmas album Bah, Humbug!, "California Christmas" is dedicated to their "warm-weather friends."
9. Sarah Siskind – "Stocking"
Siskind, who's toured with The Swell Season and Bon Iver and written for Alison Krauss, has a new Christmas EP called All Come Together Now that includes this heart-breaker. You can watch the video here.
10. Sara Jackson-Holman – "Angels We Have Heard on High"
The 21-year-old followed her 2010 debut When You Dream with a three-song Christmas EP A Very Merry. The full EP is available on iTunes.
11. The Yule Logs – "Christmas Lights"
No one does holiday music like The Yule Logs, who exist solely to play Christmas and Hanukkah songs. This exclusive download from their album Walked With a Reindeer measures its holiday cheer in gigawatts.
12. Eux Autres – "Teenage Christmas"
Originally a brother/sister duo, Eux Autres describe their sound as "the unrequited love song Doug Martsch would have penned for Francoise Hardy, had the time/space continuum conveniently collapsed." If you like this Christmas track, you can also download a free mp3 from their upcoming third LP Broken Bow.
13. The Tall Pines – "Christmas Morning Comin' Down"
This country Christmas jingle had an unusual beginning when a fan, Adam McGovern, e-mailed the band some verses, wondering why a band with a member named Christmas Davis didn't have a Christmas song. Davis and bandmate Connie Petruk wrote the country-soul chorus, and the song is now available on iTunes.