2010 Person of the Year in Narrative Film: Mark Ruffalo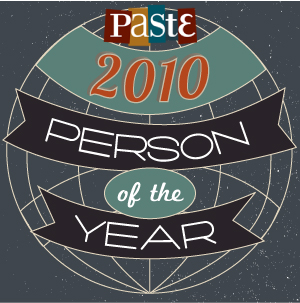 Page 1 of 3
Over the next week, Paste will announce our 2010 People of the Year in Documentary Film, Narrative Film, Fiction, and Nonfiction.
Like his counterpart winner in Documentary Film, our 2010 Person of the Year in Narrative Film had a year notable not only for the quality of his work, but for the copious quantity of that quality work. Mark Ruffalo basically crammed a short career into the 12 months of 2010. His directorial debut, Sympathy for Delicious, was the fruit of labor that began nine years ago with his best friend (lead actor Christopher Thornton) and ended with a Special Jury Prize at Sundance. After a good bit of distributorship drama, the film will be released this April.
Also at Sundance, Ruffalo was deeply moved by Gas Land, a documentary about natural gas companies' illegal activities in Pennsylvania and upstate New York, where Ruffalo lives with his family. He found the director, offered his help, and became one of the faces of the movement to hold those companies accountable. In large part because of his involvement, New York passed legislation outlawing the particularly egregious practice of hydraulic fracturing or "fracking."
Of course, he had an acting part or two, as well. He co-starred with Leonardo DiCaprio in Martin Scorsese's Shutter Island, made a foray into frothy summer romantic comedy alongside Steve Carrell and Tina Fey in Date Night, and he's likely to be nominated for an Academy Award for his supporting performance in the brilliant Annette Bening-Julianne Moore film The Kids are Alright. He was also announced as the new Hulk for Joss Whedon's The Avengers, shooting later this year. Ruffalo's performances have always been powerful, but he was everywhere we looked in 2010. Paste spent the afternoon with him in his adopted hometown of Callicoon, New York.
Paste: You're dieting in preparation for playing The Hulk. Tell me about the cleanse.
Ruffalo: I've been talking a lot with the director and trying to think of who this guy is, and I think Bruce Banner lives this really clean life in order to stay on top of his rage. I think he limits the irritations in his life. I just figured that I'll get really cleaned up and change my exercise to more calming exercises. I want to lose weight. The profile I have for him is kind of rakish and thin and looks like someone who does yoga, someone who has that sort of elongated muscle. So, I figured I would just kind of strip down and start from there. Plus, I was feeling a little sluggish.
Paste: So, it was good for your personal life as well as the part?
Ruffalo: Well, it was a bitch. I did 21 days of this diet, and it was one meal a day and like two shakes. No dairy, and no wheat, no caffeine, no sugar. No love, No fun. No sex no drugs no wine no women. I have to say that the first week I had to lock myself away from my family so I didn't kill somebody, but after that I actually started to feel really good. I had a soda the other day and the sugar was so intense. It was so sweet it was disgusting to me, and I used to love soda. So, I don't recommend this diet for anyone who wants to enjoy their life.
Paste: When you were growing up was The Hulk a character you gravitated towards?
Ruffalo: Of all the superheroes, that was the one that I loved, especially the Bill Bixby [TV show]. That was really influential on me as a kid. I loved it. I watched it all the time. I loved the pathos of it mixed with the creature and this life on the road and trying to live a regular life, but always in conflict with this beast inside you. You know, I'm not a stranger to rage. So I just related to it a lot. It's not something that I would generally probably be thought of as doing, which is immediately appealing to me. Secondly, of all the superheroes and these kind of characters, I just think he's someone that I can relate to and understand. Joss [Whedon] came to me and said, "I've really thought about this and I would really like you to do it." And I talked to Robert Downey who'd I'd done Zodiac with, who I really love and admire, and I talked to him about it. There was some trepidation because you go on to one of these things and you don't really have a script. Did you see Ride with the Devil?
Paste: Yes! Which was one of your first roles, right?
Ruffalo: Yeah.
Paste: I love Ang Lee. Was he amazing?
Ruffalo: Amazing. I lied to him though. I told him I could ride a horse. I didn't lie to him directly, but it basically got to him.
Paste: Then did you just have to learn real quickly before shooting?
Ruffalo: I had like two days. There was no learning how to ride a horse in two days. It was like a Sunday. No horse places are open. I showed up there, and I was like, "I can ride a horse."
Paste: It's just sitting.
Ruffalo: Yeah. They basically ride themselves. You just get in a line and they all kinda walk along the trail. What's the big deal? [laughs] It sucked. I'm not sure he's ever really forgiven me for that, by the way. Otherwise, I would've been the Hulk a lot earlier.
Paste: It might have been a good thing that you weren't in his Hulk. You don't have to comment on that.
Ruffalo: No. It was a near miss. A noble miss.
Paste: Everything he does is noble, whether it's hit or miss.
Ruffalo: He's a genius, and he's really good with actors.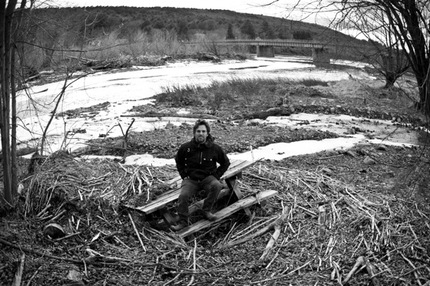 Paste: You've worked with some incredible directors. I was going to take out the list of Paste's 50 Greatest Living Directors and see how many of them you'd worked with because there's a ton. You have to specifically look for roles on partially that basis, right? Or has that just been a happy accident?
Ruffalo: I think it's been a happy accident. The one thing I have going as an actor—my movies don't make a lot of box office, they haven't in the past—but I have had directors like me. I also think that the things that I've chosen over the years, they start to guide you. Your work guides you after a while. I'd like to think my sensibilities match up with some of those people. I mean certainly when Martin Scorsese is going to make a movie, you say, "Well, what roles are in it?" Or when Fincher, it doesn't even have to come out, I'm like, "Fincher, David, what are you making next?" and I just ask him point blank, "I wanna play this role." I love those directors, and I love that kind of storytelling. I come from a traditional theatrical background, and I think that matches up well with the kind of movies that those guys make and what they want from an actor and I've just been incredibly lucky and blessed [knocks on wood].
Paste: What was it like getting the call from Scorsese? Was it out of the blue?
Ruffalo: He was casting, and he had seen something of mine in an airplane. I was a "No," but then he'd seen something that I'd done and I got a call saying that he that he wanted to meet with me. It was between me and another actor based on what he'd seen. It must have been Zodiac that he'd seen. So, I went in to meet him, and there he was, and it was the Bel Air hotel. And the room was dark, and there was a single spot on him, and there was another single spot on the chair next to him basically. I went and sat down and we just started talking about the script. And I was terrified. It was Marty Scorsese! The one intersection that I'd had with him in the past was from You Can Count on Me. He was an executive producer on that, but I'd never met him. Kenny [Lonergan] had written Gangs of New York. So they knew each other, and Kenny said, "Marty really liked you in our movie. He told me so." That's 15 years ago. So, I'd been waiting to work with him for 15 years knowing that he liked something that I'd done. So, yeah, I walked in there and we started talking about the part and I sort of told him my ideas about it, and I think he liked them enough to cast me. He's a master. They don't let people get old enough in any of our disciplines anymore to become masters. So there's not a lot of masters walking around, and he's one of those people who the syntax of filmmaking is so second nature to him. He's working on grace all the time. There's no space between the idea of setting a camera somewhere—he doesn't think about that. It's instinctual. It's second nature. He knows exactly what he wants, and just watching him move a camera is pretty amazing. And sitting with him and talking about film – he's one of the great film historians, as well.
Paste: I read an interview with him once where he said that he would just watch, especially these old black and white Italian films. You know? The greats—Antonini, and Fellini, and DeSica and such. And he'd just have them on with the sound down all the time so that he would be constantly soaking in the images and the angles.
Ruffalo: He has this thing. It's a giant hard drive that he takes with him everywhere that has his entire library on it in Blu-ray quality and he takes that everywhere with him.
Paste: So he can just saturate himself?
Ruffalo: Yeah. Some people have their iPod and they'll be like, "I wanna listen to that song from The Flying Burrito Brothers," and they just pop it on. He does that with movies—with scenes from movies. We watched Out of the Past, we watched Laura, we watched Titicut Follies, we watched this great documentary that John Ford made. Then we broke them down with him and it was a pretty amazing experience—a rare experience. But yes, I've gotten to work with some really great directors.
Paste: That and the women actors that you've worked with. Male, too, but especially women actors.
Ruffalo: Some great, great women. Yeah, I've been really lucky.
Others Tagged With