Abigail Washburn: City of Refuge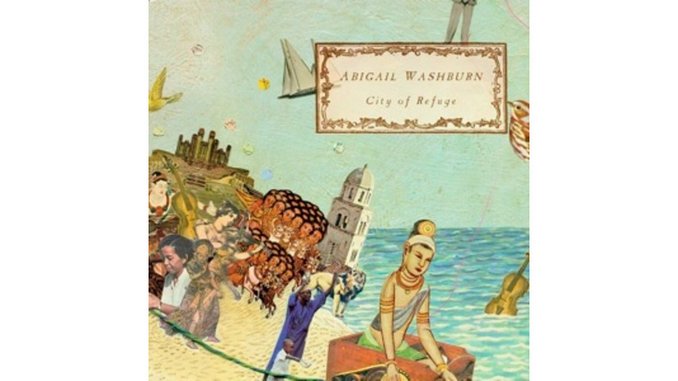 Abigail Washburn may have married the country's foremost banjo star in 2009, but don't call her Mrs. Béla Fleck. Having spent the past half-decade dividing her attention between the Sparrow Quartet and Uncle Earl, she steps out on her own with City of Refuge, her second solo album and finest effort to date. City of Refuge rolls a number of rustic traditions into its eleven tracks, which celebrate the roots of folk and bluegrass without sacrificing Washburn's crossover appeal. An Illinois native, she approaches Appalachian music from an outsider's perspective, adopting some of its traditions while also throwing orchestral strings, East Asian instruments and the occasional mariachi horn section into the mix. Americana purists may turn up their noses, but it's hard to dislike music this charmingly explorative.
For all its globetrotting appeal, though, City of Refuge places most of its focus on the songs themselves, not the melting pot that spawned them. "Chains" and "Bring Me My Queen" are midtempo highlights, anchored by Washburn's clawhammer banjo and brushed with lush, sepia-colored production by Tucker Martine, who brought similar textures to Laura Viers' July Flame. "Dreams of Nectar" and "Bright Morning Stars" are borderline a cappella tunes, affording Washburn the chance to put down the banjo and flex her airy vocal chops, while "Ballad of Treason" finds her dueting with right-hand man Kai Welch, who co-wrote over half of the record. It's too early to start drafting up those "Best of 2011" lists, but City of Refuge deserves to be shortlisted as one of the stronger folk albums in recent memory.
Others Tagged With