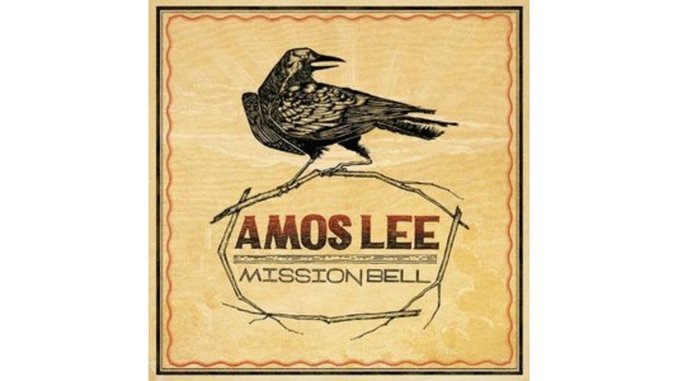 Amos Lee has everything going for him—a soothing, soulful voice, a penchant for tasteful jazz/folk arrangements, and an ear for cathartic tunes about redemption and solace in a confusing world. He's written a number of quietly beautiful songs ("Keep it Loose, Keep it Tight," "Arms of a Woman," Supply and Demand") in his six-year career—enough for one hell of a Starbucks mood piece. Lee's problem is endurance: For all of his tear-jerking, lighter-waiving highlights, he's never managed to compile a collection of consistently gripping songs. Writing a few knockouts here and there might be a good path to mixtape glory, but it's no way to build a legacy.
A passing glance at Mission Bell Lee's fourth full-length album, seems to suggest that the acoustic-slinging songsmith has stumbled upon a winning formula. In handing production duties to Joey Burns, frontman for indie-Tex Mex mainstays Calexico, one would expect Mission Bell to embrace a newfound sense of sonic texture (something sorely missing from Lee's past efforts), but outside of the occasional dusty electric guitar smoke screen, it's as if Burns weren't involved at all. "Violin," the lone track which seems to bare a hint of Calexico influence, is unsurprisingly the album's clear highlight: a swelling, sweeping slow-burner with wide-screen atmosphere, angelic harmonies and pedal steel aching over modest acoustic strums. More of this ilk and Mission Bellwould have been a stunner.
Instead, we're treated to a corny Stevie Wonder knock-off ballad ("Hello Again"), some relatively anonymous folk tracks, and what's sure to be one of the year's most awkward collaborations—Willie Nelson sounds laughably confused on "Behind Me Now," as if he walked into the recording sessions on accident. "Windows Are Rolled Down" is a nice little driving ditty, but worst of all is the borefest "Cup of Sorrow," which accidentally comes across more Christian rock than gospel—a flatlining worship tune that would bore even Jesus to tears.
Too bad. The collaboration between Lee and Burns had the potential to produce something rather unique, and on "Violin," they have at least sewn the seeds of a more potent direction—if they decide to attempt a follow-up. In the meantime, Lee's Starbucks mixtape just became a couple tracks heavier.
Others Tagged With