Transformers 3, Thor, Captain America Many More Trailers to Air During Super Bowl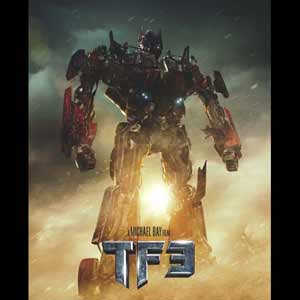 The Super Bowl has always attracted advertising from huge names in media, and with good reason: It's the most-watched television program annually. Just last year, it drew 106 million viewers, which topped the finale of M*A*S*H* to become the highest-rated television broadcast in U.S. history. Now, movies like Transformers: Dark of the Moon, J.J. Abrams' Super 8, Thor, Captain America: The First Avenger, CGI-film Rango, Pirates of the Caribbean: On Stranger Tides, Bradly Cooper-Robert De Niro Limitless and Daniel Craig-Harrison Ford sci-fi western Cowboys & Aliens will become part of the huge advertising blitz, according to The Hollywood Reporter.
Many of the films will debut during the spring or summer, which makes the Feb. 6 broadcast even more important. Below is the list of opening dates for the aforementioned films.
Rango: March 4
Thor: May 6
Pirates of the Caribbean: On Stranger Tides: May 20
Super 8: June 10
Transformers: Dark of the Moon: July 1
Captain America: The First Avenger: July 22
Cowboys & Aliens: July 29
Fox, which carries the Super Bowl this year, is asking for about $3 million for a 30-second commercial. Hollywood isn't troubled by the cost, according to THR, who says their spending is "on par with 2010, if not up a bit."
Other studios are looking to advertise during pre-game coverage, during which time the rates are "substantially lower." Those studios include Sony, which will show Just Go With It (opening Feb. 11), Battle: Los Angeles (March 13) and Priest (May 13). Focus Features will air The Eagle (Feb. 11) and Paramount will run a trailer for Kung Fu Panda 2 (May 27).
After the game, a few studios will run more ads. During Glee, Relativity Media will air a promo for Take Me Home Tonight and Paramount will show a Justin Bieber 3D-concert documentary Justin Bieber: Never Say Never. Yep.
Got news tips for Paste? Email news@pastemagazine.com.