Catching Up With… ESPN Films' Connor Schell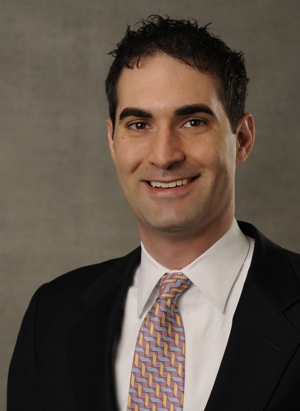 One of the most audacious documentary projects of 2010 was ESPN's 30 For 30 series, in which the series found 30 of the best documentarians working today and commissioned a film from each of them on a sports-related event from the last 30 years. Volume 1 of the DVD set came out last month, and Connor Schell, executive producer of both ESPN Films and the 30 for 30 series, spoke with Paste about the series. You can hear the complete interview in the January 6 edition of the Indie Minded Film Podcast on Paste Culture Club.
Paste: Tell me a little bit about the origin of the idea; I know that columnist Bill Simmons was a big part of it. How did such an audacious idea get started?
Connor Schell: Going back to 2007, we were looking for a way to celebrate 30 years in sports, going into ESPN's 30 year anniversary. And we thought, what better way than to reach out to the creative community and find 30 compelling, original stories that were a cross-section of where sports had intersected culture over the last three decades. We wanted to find filmmakers that were passionate about putting their personalities into their documentaries, and let them go to create something. And then collectively, we were thinking of how to curate those individual stories to tell a larger story about what sports meant to the era.
Paste: You ended up with some pretty big names behind the camera, people like Peter Berg, Barry Levinson, Ron Shelton.
Schell: Bill Simmons and I, along with some other folks here and some folks from the film community who helped us out, really targeted two groups to start off. The first was people like that who had made really significant sports movies from the era. And the second group was made up of people I consider to be the best documentarians working in the business—Alex Gibney, Barbara Koppel, Al Maysles, Brett Morgan, Steve James. And we really let people push the definition of sports pretty far. And I think getting those two groups interested in the series gave us real credibility in what we were doing, and then we actually began to be approached by others.
Paste: Specifically, how about Ice Cube? What a great job he did on Straight Outta LA, especially as a first time documentarian. How did that idea come about?
Schell: We wanted these, as much as possible, to be personal stories. So when he and Matt Alvarez of Cubevision heard about this project, they came to us and Ice Cube said, "I want to talk about the Raiders and what they meant to me and to Los Angeles at the time." And it was such a compelling pitch, and I agree with you, it came out to being a fantastic film. And he really owned it. I think that's what made various chapters in this series special, that the filmmakers could really own the stories.
Paste: Volume 1 of the DVD set has just come out, and I know a lot of people will be especially interested in the Extra Features.
Schell: Volume 1 just came out last month, and it's the first 15 films. It begins with Peter Berg's film about Wayne Gretzky being traded and what Gretzky meant to Canada, and it goes all the way through to Brett Morgan's film, which is a brilliant look at the day of the OJ Simpson car chase. And as you said, it's loaded with extras—extra content, extended interviews, conversations that ultimately had to go for time reasons but that the filmmakers still thought were interesting. So I think if you've seen the films, it's still a great buy because of all those extras.
Others Tagged With