The Social Network, Glee Win Big at 2011 Golden Globes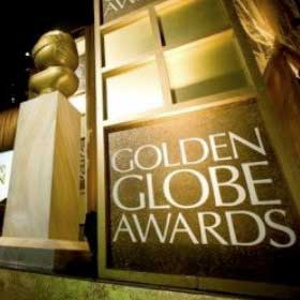 While the Golden Globes winners don't get as much exposure as the Oscars, the event does have its moments. For one thing, the audience is free to consume alcohol during the entire show, which definitely translates to more, well, interesting moments.
The show was aided by the acidic comedy of host Ricky Gervais, who didn't seem to care whose feelings got hurt as long as the line was funny. (Case in point: fast-forward about 75% of the way through this clip of Gervais interacting with Steve Carell.)
A few films took home multiple prizes, including The Social Network and The King's Speech; Glee was the big winner on the television side.
Here's a full breakdown of Golden Globe winners for Movies and Television (winners in bold).
FILM
BEST PICTURE, DRAMA
Black Swan
The Fighter
Inception
The King's Speech
The Social Network
BEST PICTURE, MUSICAL OR COMEDY
Alice in Wonderland
Burlesque
The Kids Are All Right
Red
The Tourist
BEST DIRECTOR
Darren Aronofsky, Black Swan
David Fincher, The Social Network
Tom Hooper, The King's Speech
Christopher Nolan, Inception
David O. Russell, The Fighter
BEST ACTOR, DRAMA
Jesse Eisenberg, The Social Network
Colin Firth, The King's Speech
James Franco, 127 Hours
Ryan Gosling, Blue Valentine
Mark Wahlberg, The Fighter
BEST ACTRESS, DRAMA
Halle Berry, Frankie and Alice
Nicole Kidman, Rabbit Hole
Jennifer Lawrence, Winter's Bone
Natalie Portman, Black Swan
Michelle Williams, Blue Valentine
View the rest at Cinemablend.com.
TELEVISION
BEST TV SERIES, DRAMA
Boardwalk Empire
Dexter
The Good Wife
Mad Men
The Walking Dead
BEST TV SERIES, COMEDY
30 Rock
The Big Bang Theory
The Big C
Glee
Modern Family
Nurse Jackie
BEST ACTOR, DRAMA
Steve Buscemi, Boardwalk Empire
Bryan Cranston, Breaking Bad
Michael C. Hall, Dexter
Jon Hamm, Mad Men
Hugh Laurie, House
BEST ACTRESS, DRAMA
Julianne Marguiles, The Good Wife
Elisabeth Moss, Mad Men
Piper Perabo, Covert Affairs
Katey Sagal, Sons of Anarchy
Kyra Sedgwick, The Closer
BEST ACTOR, COMEDY
Alec Baldwin, 30 Rock
Steve Carell, The Office
Thomas Jane, Hung
Matthew Morrison, Glee
Jim Parsons, The Big Bang Theory
BEST ACTRESS, COMEDY
Toni Collette, United States of Tara
Edie Falco, Nurse Jackie
Tina Fey, 30 Rock
Laura Linney, The Big C
Lea Michele, Glee
View the rest at Cinemablend.com
Got news tips for Paste? Email news@pastemagazine.com.