Kill Screen Magazine's
Top Games of 2010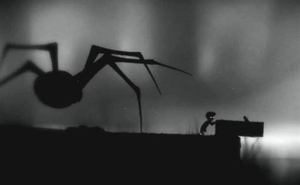 The videogame arts and culture magazine Kill Screen has released the results of its contributors' poll, titled "High Scores: The Best of 2010." It's a diverse and not entirely uncontroversial selection comprised of two separate lists of 20 games each. The first list includes the "Big Games" of the year and covers full-priced AAA releases. The second list is for "Small games" and covers downloadable and independent games priced under $30. It's a neat approach, and has allowed for two very distinct top-20s.
In order to arrive at their conclusions, the magazine's editors polled forty critics, writers and academics (including many past and current Paste contributors, as well as yours truly). Each voter was given 100 points for Big Games and 100 for Small and asked to assign them to games as they saw fit. After the cutoff date, the points were tallied and the lists were complete.
There were few surprises on the Big Games list—the top 5 included critical favorites Mass Effect 2, Starcraft II: Wings of Liberty and Red Dead Redemption. The Small Games list, however, had a few more surprises. The indie darling Limbo topped the list, and high marks given to Monday Night Combat, VVVVVV, Costume Quest, Bioshock 2's superb downloadable episode Minerva's Den, Scott Pilgrim Vs. The World: The Game and Minecraft.
Hmm, wait a second here... an interestingly diverse selection, lots of cool and deserving indie games, plenty of room for discussion and debate... that sounds a lot like Paste's own Top 20 Games of 2010!
Source: Kill Screen Magazine
Got news tips for Paste? Email news@pastemagazine.com.