Avett Brothers, Band of Horses Added to Savannah Music Festival 2011 Lineup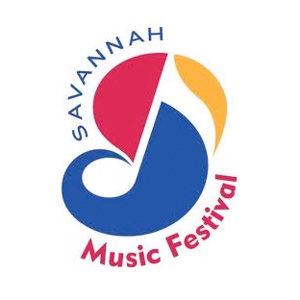 The 2011 Savannah Music Festival just got a whole lot bigger. The Avett Brothers, Robert Randolph & The Family Band, Band of Horses and Citizen Cope have all been confirmed to play the city-wide, multi-venue event. These four artists were added to the first-round of lineup announcements for the 2011 Savannah Music Festival—which will take place from March 24-April 9.
The full lineup for the two-week festival currently will feature the following musicians: Allen Toussaint, Amjad Ali Khan, Andy Falco, Atlanta Symphony Orchestra, Ballake Sissoko, Band of Horses, Bela Fleck, Benny Kim, Bill Charlap, Bill Kennedy, Bill Peterson, Binky Griptite, Bobby Thorp, Brian "Breeze" Cayolle, Bryan Sutton, Bugallo Velez, Butch Hancock, Caleb Klauder, CarlaMaria Rodrigues, Catherine Leonard, Chico Pinheiro, Chris Eldridge, Chris Thile, Christine Brewer, Citizen Cope, Clarence "Reginald" Toussaint, Corey Hensley, Craig Rutenberg, Dale Perry, Daniel Hope, Dave Guy, Dave Stryker, David Finckel, Dianne Reeves, Doyle Lawson, Edgar Meyer, Eric Braunstein, Eric Kim, Gabriel Le Magadure, Geno Delafose, Gerald Clayton, Grant Green Jr., Gregory Hutchinson, Hans-Kristian Sorenson, Herman LeBeaux, Homer Steinweiss, Houston Person, Ian Hendrickson-Smith, Ike Stubblefield, Infamous Stringdusters, Jack Wilkins, James Cotton, James Gwyn, James Hunter, Jason Barie, Jason Leek, Jason Marsalis, Jason Rathman, Jeff Clayton, Jerry Portnoy, Jesse Lege, Jessica Molaskey, Jim Ketch, Jimmie Dale Gilmore, Joe Craven, Joe Ely, Joel Savoy, John Clayton, John Pizzarelli, Jon Hurrell, Jordan Witt, Jorel Flynn, Josh Swift, Junior Brown, Keith Robinson, Kelli Jones, Kenny Washington, Kristian Bezuidenhout, Leon Anderson, Lionel Loueke, Lorenza Borrani, Los Munequitos de Matanzas, Louis Lortie, Lucky Peterson, Maceo Parker, Marcus Printup, Marcus Roberts, Mathieu Herzog, McIntosh County Shouters, Michael Burks, Mike Bub, Neal Sugarman, Nikolai Lugansky, Noam Pikelny, Obed Calvaire, Patrick Messina, Paul Kowert, Paul McKee, Peter Martin, Peter Washington, Philip Dukes, Pierre Colombet, Raleigh Ringers, Raphael Merlin, Renard Poche, Renee Rosnes, Robert Randolph & The Family Band, Rodney Jordan, Rodney Whitaker, Roland Guerrin, Romero Lubambo, Ron Westray, Salif Keita, Scott Avett, Sebastian Knauer, Seth Avett, Sharon Jones, Sherman Robertson, Simon Crawford-Phillips, Simone Dinnerstein, Slide Hampton, Stile Antico, Stuart Duncan, Ted Nash, Terell Stafford, The Avett Brothers, The Clayton Brothers, The Flatlanders, Tiempo Libre, Tim O'Brien, Tommy 'TNT Brenneck, Tracy Silverman, Tristan Eggener. Vijayalakshmi, Vincent Segal, Wu Han, Wycliffe Gordon, Zakir Hussain
For more information including the performance dates and ticket information, visit SavannahMusicFestival.org.
Got news tips for Paste? Email news@pastemagazine.com.
Others Tagged With