Sir Ian McKellen, Elijah Wood Return for The Hobbit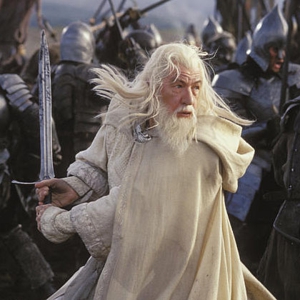 Sir Ian McKellen, the critically-acclaimed (so much so that he was knighted) actor announced on his official site that he will return as Gandalf in the forthcoming film The Hobbit, which begins filming in Wellington on Feb. 21.
Interestingly, McKellen was a bit apprehensive about taking the role again; he even wonders whether fans will even care who plays Gandalf, as long as he has a role in the story. "Could I let Gandalf go? Would anyone else care if I did? Elsewhere, does anyone care that Michael Gambon was not the first to play Dumbledore?"
In related news, Elijah Wood was recently confirmed to reprise the role as Frodo in The Hobbit, though how his character will fit into the story is not altogether answered apart from vague details about him appearing near the beginning.
According to IMDb, the first part of the Hobbit series, The Hobbit: Part 1, will again be directed by Peter Jackson. Writers of the screenplay based on the famous J.R.R. Tolkien novel include Philippa Boyens, Peter Jackson, Guillermo del Toro and Fran Walsh.
Other confirmations include Cate Blanchett as Galadriel, Martin Freeman as Bilbo Baggins, Richard Armitage as Thorin Oakenshield, Aidan Turner as Kili and Andy Serkis as Gollum. Many rumors still abound as to the others that will make the actual cast list, such as Orlando Bloom as Legolas and Leonard Nimoy as Smaug.
Got news tips for Paste? Email news@pastemagazine.com.
Others Tagged With