Smith Westerns: Dye it Blonde
[Fat Possum]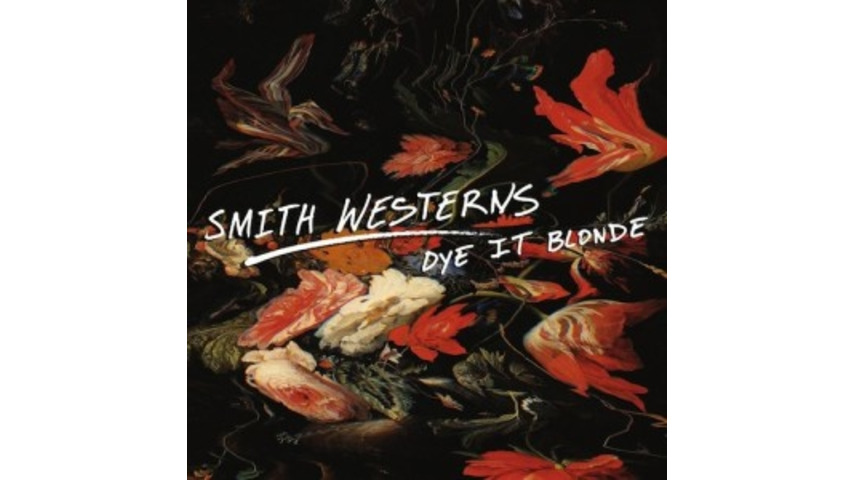 It doesn't take long to like Smith Westerns' new album Dye it Blonde, a painless collection of 10 catchy pop-infused rock tracks that immediately sound like you've heard them before. But despite the guys in Smith Westerns—like generations of teenage boys before them—wearing both their hearts and influences on their sleeve, they still bring something new.
On Dye it Blond, the Chicago-based rockers are still young and rambunctious, but they've traded in their debut's Nuggets-era brashness for shined-up glam rock. The whining guitars and hazy vocals binding the album together are pure homage to T. Rex and David Bowie. They've groomed their aesthetic enough to make it sound convincingly vintage—or at least like a new LP played on your father's old record player.
It works for them, despite the occasional aural redundancy, mostly because they haven't completely lost touch with their own youth. Songs like "Weekend" and "Smile" remind you that Dye it Blonde is, at its heart, just a classic opus of teenage ennui. "Yeah, it's a waste of time / But the sun still shines / And it shines for you," sings frontman Cullen Omori on the chorus of "Smile." Like many songs on the album, "Smile" finds Omori's voice undecided between sweetness and indifference. But it's that mix of dedication to cool and earnestness that makes Dye it Blond endearing and surprisingly timeless despite its obvious wink to the past.
Others Tagged With