Sundance Preview Week: 10 Slamdance & Smaller Sundance Films We're Looking Forward To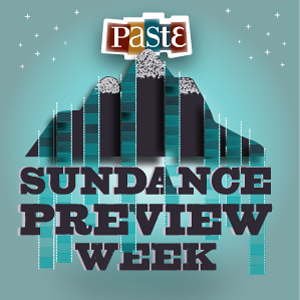 Page 1 of 2
One of the most daunting tasks facing a festivalgoer is winnowing through all the buzz, descriptions, previews, and trailers to find which of the hundreds of films should be on the priority viewing list for the week. We're here to help. The Sundance Film Festival runs January 20-30, and every day this week Paste brings you a preview article.
Monday: Ten Slamdance and Smaller Sundance Films We're Looking Forward To
Tuesday: Seven Sundance Competition Documentaries We're Looking Forward To
Wednesday: Seven Sundance Competition Narrative Films We're Looking Forward To
Thursday: Seven Sundance Premieres We're Looking Forward To
Friday: Sundance Opening Night Report
The Sundance Premieres boast most of the stars, and the competition films in Documentary and Narrative provide much of the intrigue, but most experienced Sundancers get a twinkle in their eye when they tell you about the exquisite little film they discovered either at Slamdance (Sundance's boisterous, irreverent stepsister) or in one of the more experimental categories of Sundance itself. I joined the club last year when Paul Rachman, co-founder of Slamdance, tipped me off to a film he described as the most imaginative and exciting documentary he'd seen in years, Bob Persons' stunning General Orders No.9. The film would have been a magical experience under any circumstances, but the feeling of finding such a shimmering jewel in a place far away from the bright lights of the bigger events that week—well, that just made it transcendent. Here are ten films that we think have "magic moment" potential in Park City next week.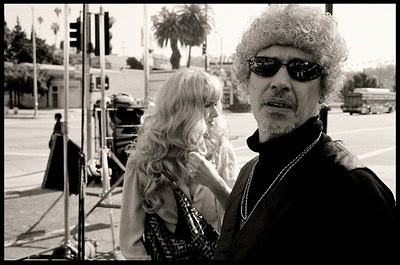 1. Pete Small is Dead
The Category: Slamdance, Narrative Feature
The Premise: KC (Peter Dinklage), a former screenwriter turned downtrodden East Coast Laundromat owner, finds himself back in Los Angeles when his dog Buddha is kidnapped by loan sharks. KC reaches out to his friend Jack (Mark Boone Junior), who promises to front the $10,000 "dog" ransom if KC comes to L.A. to attend the funeral of their late friend Pete Smalls (Tim Roth), a famous Hollywood director.


The Key Players: Director Alexandre Rockwell; Peter Dinklage, Steve Buscemi, Tim Roth, Rosie Perez
The Draw: That amazing cast. Buscemi and Roth together for the first time since Reservoir Dogs. The ridiculous blonde wig Buscemi wears. And the ludicrous premise. Delightful.
The Trailer:
---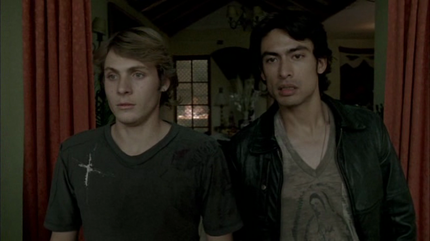 2. Drama
The Category: Slamdance, Narrative Feature
The Premise: Three theater students, influenced by a charismatic professor and French theorist Antonin Artaud's acting technique, begin to experiment with their own lives, searching for real emotions and situations to bring onto the stage. Their obsession with becoming better actors leads them to their darkest sides, surpassing boundaries that neither they nor their teachers could ever imagine. A wildly ambitious script lays bare and digs deep below the pretty exteriors of its three main characters, discovering apparently raw and authentic layers of self which often turn out to be just another mask.
The Key Players: Director Matias Lira
The Draw: For anyone who was a theater geek in high school or college, this one is pretty irresistible. We've all wanted to do a cast-party-gone-wild movie at some point or another, and it sounds like Matias Lira has found a way to actually turn the concept into a thoughtful feature. Based on his actual experiences, which adds another layer of intrigue.
The Trailer:
---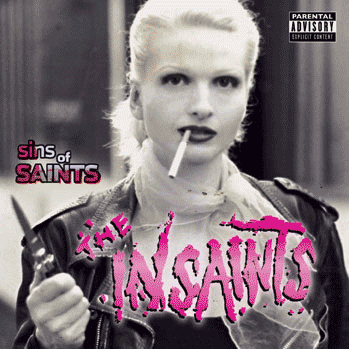 3. Last Fast Ride – The Life, Love and Death of a Punk Goddess
The Category: Slamdance, Documentary Feature
The Premise: Singer, model, dominatrix, prostitute, bisexual, drug addict, insane, intense, beautiful, loyal, genuine, selfless, tough, sweet, violent—all words used to describe Marian Anderson. Last Fast Ride—The Life, Love and Death of a Punk Goddess, is a compelling portrait of a tragic life. Marian Anderson, beautiful, talented and loved, was plagued by sexual abuse, mental illness and self-destruction. Narrated by punk legend and actor Henry Rollins, the film covers Marian's idyllic youth, her tormented adolescence and dangerous adult life.
The Key Players: Director Lilly Scourtis Ayers; Narrator Henry Rollins
The Draw: The punks always have the best life stories. Plus Rollins might actually, physically kick my ass if I don't see it.
The Details: Slamdance.com
---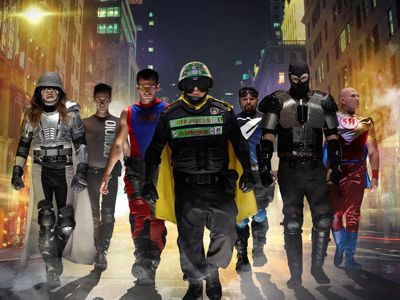 4. Superheroes
The Category: Slamdance, Documentary Feature
The Premise: They patrol the dark and dangerous streets, seeking out criminals, evildoers and villains, veiled in secret identities… They call themselves Real-Life Superheroes, and they are out to save humanity. Superheroes is a journey inside the world of real-life caped crusaders. From all over America, these everyday citizens don masks, homemade costumes and elaborate utility belts in an attempt to bring justice to evildoers everywhere.
The Key Players: Director Michael Barnett
The Draw: Okay, this one is personal. Years before 2010's Kick-Ass, years before 2009's film adaptation of The Watchmen, and years before Slamdance's 2011 Superheroes, I was hatching a plot to shoot a documentary short on Master Legend, one of the real-life superheroes (yes, you read that correctly) profiled in this film. All I have to say is, Michael Barnett, you better have gotten it right. I'm watching you.
The Website: superheroesthemovie.com
---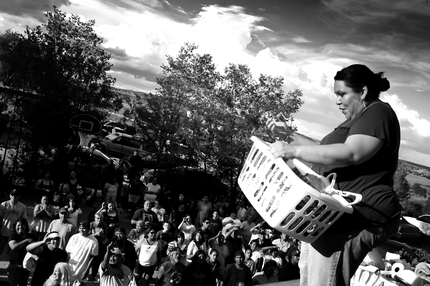 5. Grab
The Category: Sundance, Indigenous Showcase
The Premise: In his second time at Sundance, Billy Luther gives audiences an intimate look inside one of his own Native American tribes, where cameras have never been allowed before. Each year residents of the Laguna Pueblo in New Mexico honor individual family members by throwing food and gifts from the rooftops of their homes to the community that gathers below. Luther's film follows three families as they prepare for this ancient tradition, which has taken many modern twists.
The Key Players: Director Billy Luther; Narrator Parker Posey
The Draw: Sometimes you just trust the people you trust, especially when they get involved in projects they don't have an obvious connection with. I didn't see Luther's first feature film Miss Navajo, but it got praise from lots of good folks, and if friend of Paste Parker Posey found the film compelling enough to narrate, I'm sold. Plus the photography looks amazing.
The Trailer: http://www.youtube.com/watch?v=wgwJyfMmSjU