The Best Videogame Review Evarr?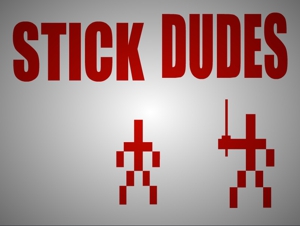 Most videogame reviewers spend a lot of time playing through a game, taking notes, pondering their score and trying to articulate the successes and shortcomings of a given game. We hope that we can illustrate our opinions clearly and in a way that will help our readers better understand the title at hand.
Anonymous internet reviewers, however, don't always hold themselves to quite as high a standard. Crazed, all-caps rants are the style of choice, with hyperbole and the occasional homophobic slur standing in for reasoned critique. But what user-reviews might lack in grammar, spelling and lucidity, they more than make up for with chutzpah.
So it's only natural to wonder what would happen if someone were to make that reckless enthusiasm tangible, to give voice to the semi-literate nerd-rage of the Anonymous Internet Reviewer. Perhaps by... enlisting a master thespian to take a web review and give it a dramatic reading, along with an epic musical score.
Well, thanks to the magic of kinetic typography and a couple of industrious Newgrounds contributors, now we can experience that very thing. It started when voice actor Deven "D-Mac" Mack took a typically terrible Newgrounds user-review of the browser-based game Super PSTW Action RPG and used his impressive voiceover chops to give it new life. Mack reinterpreted user Axman13's raging, typo-ridden review in spectacular fashion, deliberately mispronouncing all of Axman's misspelled words and embodying the impotent bluster of an internet user-review to a nigh-unprecedented degree.
As if D-mac's hilarious vocal work weren't enough, last week Newgrounds user RicePirate took it upon him/herself to create a kinetic typography video to accompany D-Mac's recording, then scored the whole thing to Carl Orff's epic "O Fortuna." Suffice to say, it manages to make the already hilarious audio track even funnier.
"i reley dont wan to say this, but i have to now. this game is so esey," rants D-Mac, his deep voice registering somewhere between The Tick and Deathspank as Orff's choir wails behind him. "Is it supposed to be stick dudes?"
There's really no way that words could do it justice, so just go check it out.
Got news tips for Paste? Email news@pastemagazine.com.