Unseen Orson Welles Masterpiece in the Works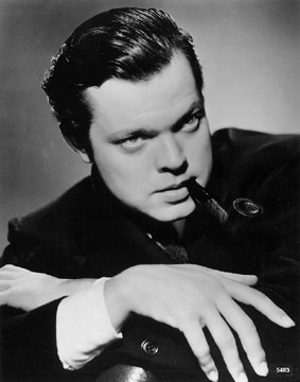 An unfinished Orson Welles film may finally get to see a release. The Other Side of the Wind, a film made in 1972 starring John Huston, has been hidden away in a vault for the last four decades due to ownership disputes, but negotiations are reportedly coming to a close.
According to those who have seen the unedited film, The Other Side of the Wind is a "masterpiece." John Huston's actor son described the film as "absolutely fascinating."
"The way it's shot, the way it's acted," said Françoise Widhoff, a producer connected with Welles. "It's very modern and free." However, Widhoff, who spent a week on the set of the film, feels that that the film should be viewed in its raw, unedited form rather than allowing it to be cut by someone besides Welles.
Widhoff isn't the only one. Completing the film would be "an act of betrayal" according to Andrés Vicente Gómez, a Spanish filmmaker who worked with Welles on The Other Side as well as several other productions. Gómez called the unedited film Welles's "testament" saying, "The main character is a mix of [Ernest] Hemingway, Huston and himself… It was a film very close to him. But his physical condition was delicate. He didn't have the energy to cut it."
Welles was apparently well aware of the similarities between himself and the aging director that serves as the focus of The Other Side of the Wind. He is said to have told Huston, fellow director and lead role in the film, "It's about a bastard director… full of himself, who catches people and creates and destroys them. It's about us, John."
While there are no official release plans yet, it is understood that actor/director Peter Bogdanovich, who also appeared in the film, is involved in bringing the film to the screen.
Got news tips for Paste? Email news@pastemagazine.com.
Others Tagged With