CBS Pulls the Plug on Two and a Half Men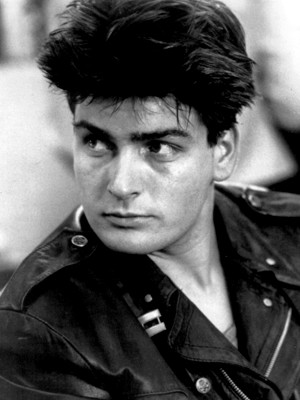 It looks like Charlie "Wild Thing" Sheen has finally crossed the line. CBS and Warner Bros. announced yesterday that they have decided to discontinue production on Two and a Half Men for the remainder of the season.
The decision was made after Sheen ripped apart Men creator Chuck Lorre in a shocking live radio interview with the Alex Jones Show, according to TMZ. CBS and Warners responded by saying that Sheen would not be paid for the Men episodes that were yet to shoot. A fitting punishment for him, but this unfortunately means the rest of the cast will likely not see pay as well. The show has not been officially cancelled yet, but with an uncertain future, many cast and crew member may begin searching for other jobs.
Sheen was less than thrilled, striking back in an open letter to Lorre, citing his powerful words and more powerful fists as reasons for the hit show creator to be scared. To wit:
"I wish him nothing but pain in his silly travels especially if they wind up in my octagon. Clearly I have defeated this earthworm with my words — imagine what I would have done with my fire breathing fists."
If losing a reported $1.2 million per unproduced episode wasn't enough, now Morgan Creek CEO James Robinson has said that if Sheen doesn't clean up his act, he will lose his starring role in the upcoming Major League movie as well.
Got news tips for Paste? Email news@pastemagazine.com.
Others Tagged With