Citigroup Takes Over EMI in Debt-for-Equity Deal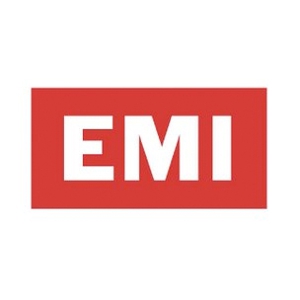 Earlier today, Citigroup took over ownership of UK-music conglomerate EMI, the music company that operates label groups including Capitol, Blue Note, Virgin Music, EMI Christian and Caroline Distribution. Artists currently under contract with EMI-owned labels include The Beatles, Coldplay Gorillaz, Katy Perry, Interpol, LCD Soundsystem, Norah Jones, Pink Floyd and many more
Citigroup had acted as the major creditor of EMI, helping to finance private-equity firm Terra Firma's 4.2 billion pound purchase of the music company in 2007. In today's debt-for-equity deal, Citigroup acquired 100% of EMI's share capital in exchange for reducing the group's debt from 3.4 billion to 1.2 billion pounds—65 percent of outstanding debt owed.
The recent seizure comes on the heels of a November court showdown prompted by Terra Firma owner Guy Hands, who claimed that Citigroup had deceived him by making his firm overpay for the purchase of EMI. A jury ruled unanimously in favor of Citigroup, as the 2007 Terra Firma acquisition proved to be the result of a poor business decision that became magnified by the subsequent economic downturn a few months later.
BBC News Business Editor Robert Preston elaborated on the equity firm's botched business decision when he remarked, "The takeover in 2007 of EMI by Guy Hands' Terra Firma – just as the bubble in financial markets was going pop – will go down in British corporate history as one of the worst ever deals." As EMI failed to become profitable in the face of declining CD sales and increasing file sharing worldwide, the music company's revenue stream quickly shriveled up over the following years.
While the EMI ownership transfer significantly hurts Terra Firma, it has left EMI with "one of the most robust balance sheets in the industry with a modest level of debt and substantial liquidity," says EMI CEO Roger Faxon."The recapitalization of EMI by Citi is an extremely positive step for the company."
According to Businessweek, another major music conglomerate may potentially be in line to purchase EMI from Citigroup. Both BMG and Warner Music have shown recent interest in bidding for EMI's assets. BMG seems more likely at this point, however, with Warner involved in a "two-track process" of simultaneously exploring EMI's purchase as well as looking into the possibility of their own sale.
Got news tips for Paste? Email news@pastemagazine.com.
Others Tagged With