Conspiracies Abound Regarding LCD Soundsystem Ticket Issues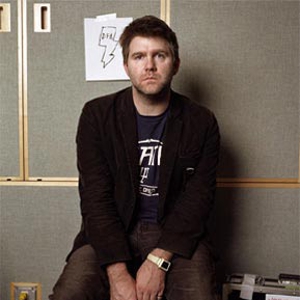 After the tickets for LCD Soundsystem's finale in New York City's Madison Square Garden disappeared from Ticketmaster within seconds, only to reappear on resale site TicketsNow, James Murphy got very, very angry. But maybe he was mistaken. Then again, maybe he wasn't.
Let's explore both sides, starting with Ticketmaster.
Both Ticketmaster and TicketsNow are owned by Live Nation, which has been accused of shady practices. It was recently forced to refund Bruce Springsteen fans who were redirected to TicketsNow when trying to purchase tickets from Ticketmaster, because Ticketmaster then faced allegations that it was forcing customers to buy scalped tickets.
In 1994, Pearl Jam was so irritated by Ticketmaster's practices that it filed a memorandum to the Antitrust Division of the U.S. Department of justice, claiming Ticketmaster had "virtually (an) absolute monopoly on the distribution of tickets to concerts." Jam boycotted the company and elected to sell tickets themselves, which proved more difficult than the band assumed, so they relented.
But Ticketmaster might not be at fault. Some people are conjecturing that LCD Soundsystem and its promoter, Bowery Presents, are the ones behind a conspiracy. Bob Lefsetz, a former entertainment business attorney, points out that "[the number of tickets offered to the general public] is available to acts, but they don't want to disseminate it. Because if the public doesn't believe it can get seats at a fair price, it's out. People turned on Toyota, they could turn on the concert industry, too." Lefsetz says, "it appears 1,000 seats were truly available on Ticketmaster on the general public on sale date."
Bowery Presents are the promoters behind the MSG and Terminal 5 shows, with the latter being set up after the MSG sale's fiasco. Some suspect Bowery of creating a larger demand for the Terminal 5 shows by increasing LCD's publicity through the ticket debacle.
But a commenter on Felix Salmon's Reuters blog claims LCD Soundsystem has sold out Terminal 5 shows without problems in the past, seeing as a large amount of LCD's fanbase resides in the New York/New Jersey area, so there wouldn't be a large motivation for increasing demand for those shows now.
But in less than an hour after going on sale, those Terminal 5 shows also sold out — all four of them. However, that could be thanks to Murphy and his group taking steps to ensure legitimate fans received their desired tickets. They set up a "sweep" of Ticketmaster to catch duplicate accounts, trying to remove scalpers' influence, and Murphy configured a scenario that requests people wait in line and present I.D. to get into the Terminal 5 shows.
Everybody clear on what happened? No? Us either.
Got news tips for Paste? Email news@pastemagazine.com.
Others Tagged With