Oscar Preview - Who Will Win, Who Should Win, Who Really Should Win (Part Two)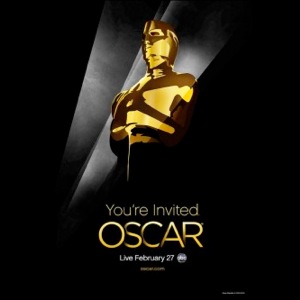 Page 1 of 4
Each day this week, Paste is bringing you Oscar coverage. Today we're proud to present Part Two of our annual Who Will Win/ Who Should Win/ Who Really Should Win article. This year's contributors are Film Editor Michael Dunaway and Film Critics Tim Basham, Sean Gandert, Craig Detwiler, and Jeremy Medina. Their comments are identified by their initials.
Animated Feature Film
Who's Nominated:
"How to Train Your Dragon" Chris Sanders and Dean DeBlois
"The Illusionist" Sylvain Chomet
"Toy Story 3" Lee Unkrich
Who Will Win: Toy Story 3
Who Should Win: Toy Story 3
Who Really Should Win: Toy Story 3
Comments:
SG: How to Train Your Dragon was moving, epic, and extremely well-crafted. Of course, so was Toy Story 3. The Pixar effect is unstoppable, such that other CGI movies just don't have a chance.
CD: Predicting a surprise upset here—if viewers actually watched How to Train Your Dragon. My kids definitely love it way more than Toy Story 3.
Documentary (Feature)
Who's Nominated:
"Exit through the Gift Shop" Banksy and Jaimie D'Cruz
"Gasland" Josh Fox and Trish Adlesic
"Inside Job" Charles Ferguson and Audrey Marrs
"Restrepo" Tim Hetherington and Sebastian Junger
"Waste Land" Lucy Walker and Angus Aynsley
Who Will Win: Inside Job
Who Should Win: Exit Through the Gift Shop
Who Really Should Win: Waiting for Superman
Comments:
SG: Usually I'm that documentary guy, but for once I don't feel like I've seen enough of the nominees to really comment. Yup, I'm a disgrace. But Exit is the only one of these that has real press power, and that will win the day. Plus, people hoping to get a crazy reaction from Banksy's acceptance.
CD: Amazing nominees—each important in their own way. How cool would it be to see Banksy win (even if we wouldn't see him). But Gift Shop pushes too many boundaries of a traditional category/understanding of docs for Academy voters. Inside Job chronicles the greatest misunderstood story of our time. Bet on history.
Actor in a Supporting Role
Who's Nominated:
Christian Bale in "The Fighter"
John Hawkes in "Winter's Bone"
Jeremy Renner in "The Town"
Mark Ruffalo in "The Kids Are All Right"
Geoffrey Rush in "The King's Speech"
Who Will Win: Christian Bale, The Fighter
Who Should Win: John Hawkes, Winter's Bone
Who Really Should Win: John Hawkes, Winter's Bone
Comments:
SG: For once the Academy has really gotten a category right. All five contenders showed us extremely good performances and, if they're not exactly the best five of the year, it's because 2010 was a great year for supporting roles. That being said, Bale's turn in The Fighter was amazing and he brought to it the same dedication he has in every performance for the past decade. It's also about time one of the best actors of his generation, and the Academy knows this.
CD: Bale has all the fun lines and quirks in the film, but Hawkes' eerie performance as Teardrop will haunt viewers for years.
MD: It won't be a travesty when Bale wins for an excellent performance in The Fighter, but I've got to agree with Craig that Hawkes (maybe the best actor casual moviegoers have never heard of) is historically good in Winter's Bone.
Actress in a Supporting Role
Who's Nominated:
Amy Adams in "The Fighter"
Helena Bonham Carter in "The King's Speech"
Melissa Leo in "The Fighter"
Hailee Steinfeld in "True Grit"
Jacki Weaver in "Animal Kingdom"
Who Will Win: Hailee Steinfeld, True Grit
Who Should Win: Jacki Weaver, Animal Kingdom
Who Really Should Win: Jacki Weaver, Animal Kingdom
Comments:
CD: The Academy likes to recognize new talent in this category (Tatum O'Neal, Anna Paquin) and Steinfeld is really the star of True Grit. But Melissa Leo had a tougher task reigning over her bruised fighters and brood.
TB: Lesley Manville's dominating interpretation of Mary in Another Year serves as one of the best film performances of the past year. There's an adventure in emotion with every scene Manville graces.
MD: If Jacki Weaver doesn't win Best Supporting Actress, the only possible explanation will be that not enough voters saw Animal Kingdom. For anyone who did see David Michod's thrilling crime drama, there's no doubt who the real winnner in this category is.
Others Tagged With