Record Store Day 2011 Announces Star-Studded Franz Ferdinand Covers EP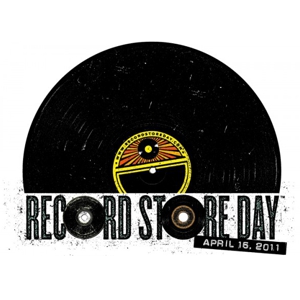 With just under two months until Record Story Day 2011, several notable releases have been planned for the April 16 event. One highlight out of these independent record store exclusives this year includes Franz Ferdinand's Covers EP—a release that features the likes of LCD Soundsystem, the Magnetic Fields' Stephin Merritt, Blondie's Debbie Harry, ESG and Peaches covering the group's 2009 record Tonight.
In addition, Record Store Day will feature a entire other set of releases such as:
- A limited edition clear vinyl release of Panda Bear's forthcoming Tomboy LP, with an exclusive T-shirt
- A split 12" between producers Bibio and Clark, packaged in the "classic 'Warp' purple sleeve"
- A 7" from Blitzen Trapper, "Maybe Baby" b/w "I Don't Know What"
- A new 7" from Cults
- A split 7" between Deerhoof and Xiu Xiu "featuring one song by Xiu Xiu vocalist Jamie Stewart singing to Deerhoof's 'Almost Everyone, Almost Always' and one song featuring Deerhoof drummer Greg Saunier singing to a Xiu Xiu song from Dear God, I Hate Myself"
- A split 7" between Jenny & Johnny and Gram Parsons & Emmylou Harris
- A 12" release of Of Montreal's "The Past Is a Grotesque Animal", from 2007's Hissing Fauna, Are You the Destroyer?
- The Go! Team's "Apollo Throwdown" / "Voice Yr Choice" 12" single featuring remixes from Star Slinger and the Ruby Suns
- A special dub 10" of the Kills' "Satellite" featuring mixes by Mad Professor
- An EP of covers from Clinic
- Superchunk and Coliseum splitting a 7" of Misfits covers
Got news tips for Paste? Email news@pastemagazine.com.
Others Tagged With