SXSW 2011 Shorts, SXFantastic and Midnighters Announced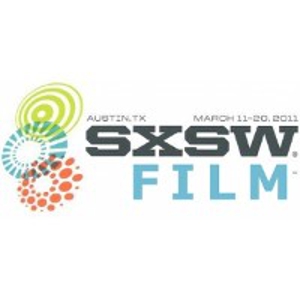 The Midnighters, Shorts and SXFantastic films that will play at this year's SXSW have been announced. These flicks complete the list of films that will be shown at the 2011 conference. Just as we did with the features, we've listed a few of the films that piqued our interest. To learn more about the films, visit SXSW.com. The website lists the full lineup and provides links to trailers and more information about each film.
George the Hedgehog
It is a movie about a hedgehog. A skateboarding hedgehog that likes to drink beer. A skateboarding hedgehog that likes to drink beer and is thwarted by neo-nazi skinheads, mad scientists and a drooling, flatulent clone of himself.
The FP
An underground war between two groups rages in Frazier Park, with dominance determined by the dancing videogame Beat-Beat Revelation. Best dance movie ever made? Maybe.
Pioneer
A film about a father telling his son the most epic bedtime story ever.
Scenes From The Suburbs
Spike Jonze's film inspired by the album The Suburbs. Watch the trailer.
100 Bands In 100 Days
A music fan watches 100 live shows in 100 consecutive nights, possibly loses mind.
Lost Every Day
A woman wakes up every day lost because a medical condition makes it seem as if her walls moved overnight.
Denmark
A film about a lovable crustacean of mixed origin that struggles to escape his underwater home when it becomes threatened by pollution. Heartbreaking environmental story or just plucky story of perseverance?
Dinosaur Ballet
DANCING DINOSAURS!
Jeremy Messersmith, "Tatooine"
The original Star Wars trilogy in cut paper animation. Sounds a little like something awesome.
Sparky
Hunger or love, which is stronger?
Got news tips for Paste? Email news@pastemagazine.com.
Others Tagged With